Image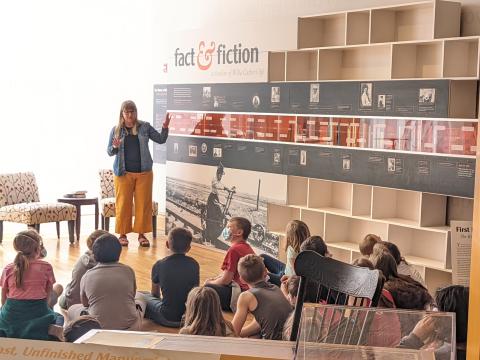 Image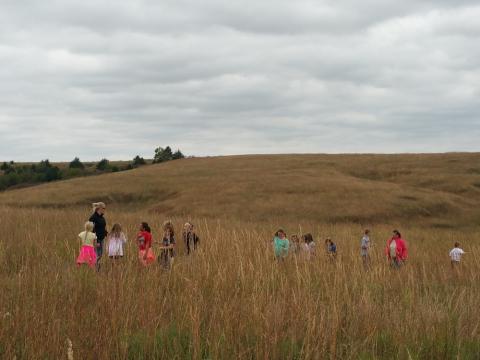 Image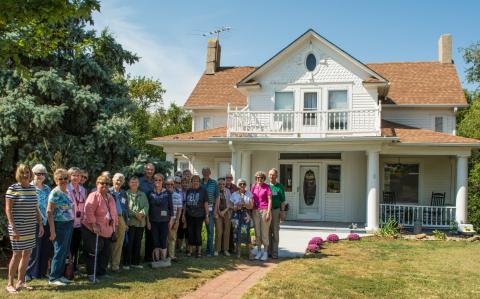 Image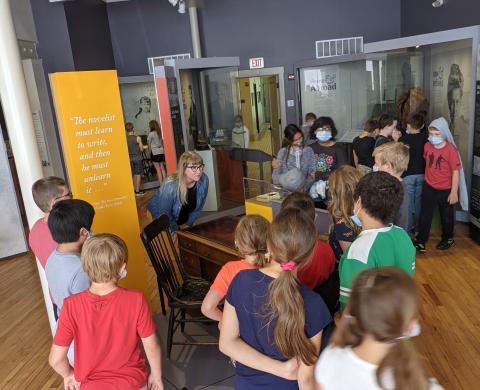 The National Willa Cather Center Teacher Institute
Are you an educator who has always wanted to spend several days immersed in the works of Willa Cather? Are you curious about how the history of Red Cloud connects to larger themes in Nebraska and American history and literature? Then the National Willa Cather Center Teacher Institute is for you!
We are currently taking applications for participation in our Summer 2024 Teacher Institute. This unique program offers five days of immersive literature and history study in the largest collection of nationally designated historic sites dedicated to an America author. Special lectures will augment historic site tours, visits to the archive, and one-on-one conversation with Cather scholars, but participants can also expect comfortable B&B lodging and generous time to relax and plan for the coming year. Those who complete this retreat-style professional development workshop receive a certificate of completion and support packet which details contact hours and curriculum.
Teachers Take Part In
An immersive collaborative experience that prepares them to include Willa Cather and Nebraska history across displines at a variety of grade levels;
Tours, lectures, research,  and other NWCC teaching resources to develop lesson plans and activities that address multiple learning theories and modalities;
Building strong relationships with National Willa Cather Center staff and scholars who will provide ongoing support and resources for their K-12 teaching and curriculum;
Creating a lesson, activity, or other educational asset that can be shared with our network of educators. The 2022 cohort created a unit about Willa Cather's short story, "A Wagner Matinée."
The National Willa Cather Center Staff Provides
Archival access, virtual and on-site field trips, guest speakers, and other NWCC teaching resources;
Travel stipend, with lodging and meals provided;
Ongoing support from the cohort and staff;
A Scholarly Edition of a Willa Cather novel for each teacher
To Apply
The National Willa Cather Center 2024 Teacher Institute will take place July 7-10 in Red Cloud and Lincoln, Nebraska. Applications are available online, and the last day to apply is March 31.
Eligibility
Successful applicants will:
Be employed full-time as a K-12 teacher or librarian.
Demonstrate a clear interest in further developing Willa Cather and/or Nebraska history or Nebraska literature curriculum for their students.
Have questions about your eligibility? Don't hesitate to ask!
Selection
Applicants will be selected by the NWCC education committee based on criteria that includes demonstrated success in the classroom, depth of interest in Willa Cather and Nebraska history, writing proficiency, research skills, and technological competencies as they relate to education. The selection committee will also consider any challenges to professional development while reviewing applications, and hopes to build a demographically and geographically diverse cohort to inspire vibrant and exciting educational outcomes.
Certificate of Completion
At this time, the National Willa Cather Center is not certified to confer graduate or professional development credits through the Teacher Institute. However, each participant will be given a certificate of completion identifying what the program consists of and the number of hours of work completed.