Virtually Tour the Willa Cather Historic Sites
Mobile and Web Apps
Image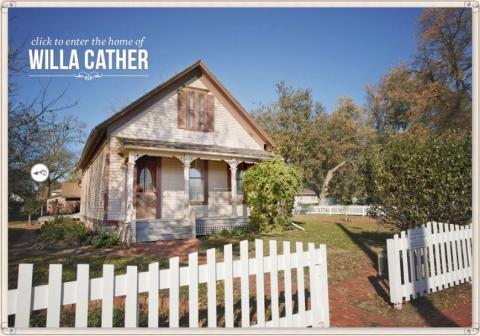 Our mobile apps (also available as a web-app for use on your desktop computer) for iOS and Android provide self-guided tours of the Willa Cather Childhood Home, the American Bittersweet exhibit, and the town tour while providing bonus collections material, historical photos and audio tour support.
Now you can experience the entirety of Willa Cather's Red Cloud and prairie world through the wonders of handheld technology. Guided virtual tours of the Willa Cather Memorial Prairie and our Country Tour are also available.
If you missed your chance to see the Burlington Depot, the Farmers & Merchants Bank, or the Pavelka Farm while they were being renovated, you can still do so—digitally! The virtual Preservation Tour on our National Willa Cather Center mobile app features historic images as well as in-process photos to trace the evolution of our historic sites.
These projects were made possible through National Endowment for the Humanities CARES Act and SHARP grants. To learn more, click here.