Image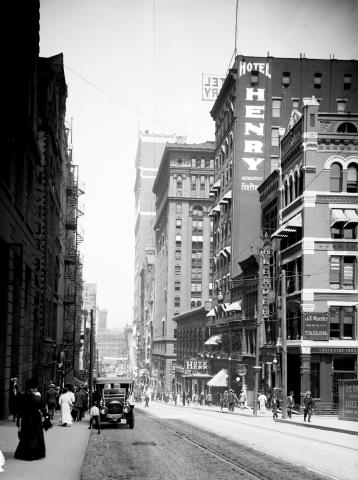 16th International Willa Cather Seminar
Duquesne University
600 Forbes Ave.
Pittsburgh, PA 15282
United States
"Beyond Nebraska: Willa Cather's Pittsburgh"
Registration Instructions: Please be sure to select your registration option (Full, Student, or Cather Enthusiast) by clicking the red registration bar, and then select your add-on tickets for meal plans, dorm lodging, parking, and optional excursions. 
Registration is now open for the next International Cather Seminar, scheduled for June 11-17, 2017, at Pittsburgh's Duquesne University. During Cather's ten years in Pittsburgh, she worked as an editor, teacher, reviewer, and freelance writer. As importantly, she collected friends and mixed with all sorts of Pittsburghers. She published extensively—not just hundreds of profiles and reviews, but more than thirty short stories, a collection of poetry, April Twilights (1903), and The Troll Garden, her first collection of stories. After moving to New York in 1906, she visited Pittsburgh until 1916, writing parts of several novels at the McClung residence. Despite the importance Pittsburgh played in her life, much remains undiscovered. This seminar seeks to further explore the influences of Pittsburgh on Cather's life and career.
Hurry! Early-bird registration ends May 1. After May 1, prices increase to $425 general registration or $325 for students/emeriti/partners.

A $25 administrative fee will be charged for cancellations by May 25, 2017. After May 25, we will be unable to process cancellations.
Watch this page for the full seminar schedule—available May 2017!