Image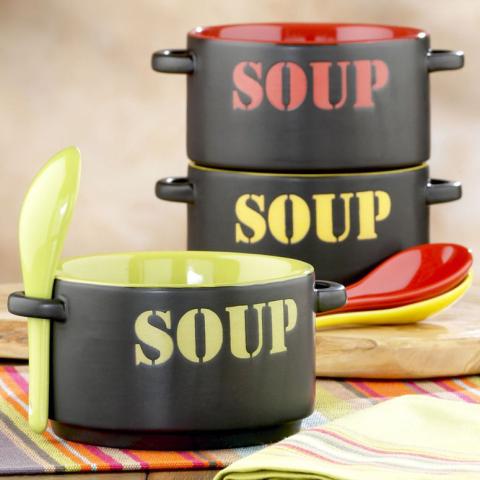 2nd Annual December Night Soup Showdown
Red Cloud Opera House
413 North Webster Street
Red Cloud, NE 68970
United States
The Willa Cather Foundation and Auld Public Library will host this highly-anticipated event at the Red Cloud Opera House. The Showdown is open to the public for a free-will donation and will take place at the conclusion of both the Auld Public Library's Tour of Homes and the Webster County Museum's Festival of Trees.
Now is the chance for you to show off your culinary skills! All you have to do to enter the December Night Soup Showdown is fill out an entry form by November 30 and provide a large roaster of your favorite soup on December 6. Tables will be provided in the Opera House.
Then, throughout the evening, vote for the "Best of the Showdown" by donating money in the jars of the participating chefs. The chef with the most money at the end of the night will be crowned the 2nd Annual December Night Soup Showdown winner. The winner will receive a ​2016 Opera House season pass, a ​special prize by a local artist​, and the fame and notoriety that comes with being a Soup Showdown champion!
Proceeds will benefit the Willa Cather Foundation and the Auld Public Library. Entry forms are available at the Willa Cather Foundation, the Auld Public Library, and at the bottom of this page.