Image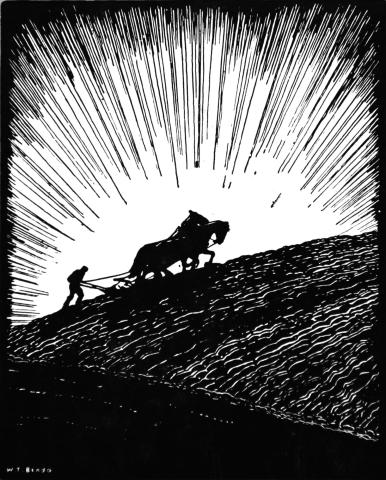 63rd annual Willa Cather Spring Conference
National Willa Cather Center
413 North Webster Street
Red Cloud, NE 68970
United States
"Here at Last is an American Novel": Celebrating 100 Years of My Ántonia
Red Cloud, NE | May 31–June 2, 2018
Conference registration has closed. However, the following events are free and open to the public thanks to grant support from Humanities Nebraska.
Thursday, May 31
5:30 to 7:00 p.m.: Special Guest Speakers Roger Welsch and Antonia Welsch
Roger Welsch is a retired professor of English and anthropology at the University of Nebraska-Lincoln and a former essayist for CBS News Sunday Morning. He is the author of more than forty books, including A Treasury of Nebraska Pioneer Folklore, My Nebraska: The Good, the Bad, and the Husker, The Reluctant Pilgrim: A Skeptic's Journey Into Native Mysteries, and most recently Why I'm an Only Child and Other Slightly Naughty Plains Folktales.
Antonia Welsch is the daughter of prominent Nebraska folklorist and writer, Roger Welsch and the Nebraska artist, Linda Welsch. She grew up just outside of Dannebrog, Nebraska, the small town made famous in her dad's "Postcards from Nebraska" segments, and attended Nebraska Wesleyan University, with majors in History and English Literature. Antonia lives in Minnesota, with her husband Andrew and son Henry, where she works in communications and training and is an active volunteer for the Hopkins Historical Society and Library.
7:00 to 9:00 p.m.: Social Event at the Burlington Depot and a musical performance by Chris Sayre, titled "Nebraska's Musical Smorgasbord"
FRIDAY, JUNE 1
10:45 to 12:30 p.m.: Panel Presentation, "Teaching My Ántonia in the 21st Century"
5:00 to 6:00 p.m.: Artists Reception for Complete & Great Exhibit
My Ántonia, Willa Cather's celebrated novel, continues to inspire the work of artists around the world. Complete and Great showcases the work of a number of regional and national artists as they explore the themes and settings of the novel through their preferred media.
6:00 to 7:15 p.m.: Keynote Address, Author Nina McConigley
Nina McConigley is the author of the story collection Cowboys and East Indians, which won the 2014 PEN Open Book Award and a High Plains Book Award. She was born in Singapore and grew up in Wyoming. She holds a MFA from the University of Houston and a MA from the University of Wyoming. She was named by Glamour Magazine as one of "50 Phenomenal Women Making a Difference" in 2014, and her book was named one of 2014's Best Prize Winning books by O, Oprah Magazine. She has been nominated for a Pushcart Prize and for The Best New American Voices. Her work has appeared in The New York Times, Orion, Salon, Virginia Quarterly Review, American Short Fiction, and The Asian American Literary Review among others. She lives in Laramie, Wyoming, and teaches at the University of Wyoming and at the MFA program at the Warren Wilson Program for Writers.
Saturday, June 2
10:00 to 11:45 a.m.: The Passing Show, "My Ántonia and the Modern Global Midwest" wish Sergio Sosa, Nina McConigley, Antonia Welsch, Todd Richardson, and Kelsey Squire
1:30 to 2:30 p.m. Panel Presentation, "Students Respond" with Ramon Guerra and students
3:00 to 5:00 p.m. Film screening and discussion of The Golden Door (2006)