Image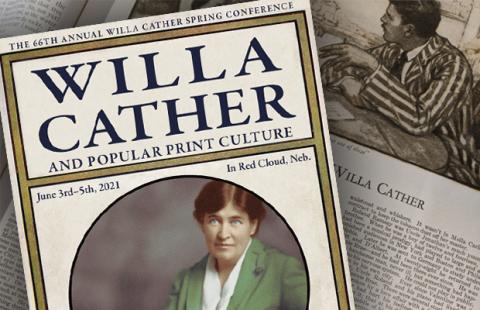 Image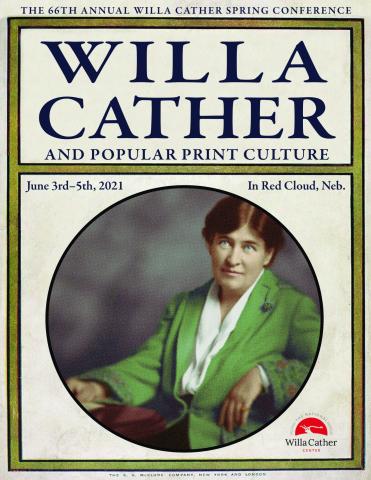 66th Annual Willa Cather Spring Conference
National Willa Cather Center
425 N. Webster Street
Red Cloud, NE 68970
United States
"Willa Cather and Popular Print Culture"
June 3–5, 2021 | Virtual Conference with Select On-Site Events
The National Willa Cather Center in Red Cloud, Nebraska

Dr. Charles Johanningsmeier, Spring Conference Academic Director
We eagerly anticipate our 66th annual Willa Cather Spring Conference, where we will explore Willa Cather's work in relation to newspapers and magazines. From Nebraska to Pittsburgh and New York, Willa Cather's career as a writer was—and has been, even since her death in 1947—inextricably intertwined with various popular print forms. This conference will focus on the intersections of Cather's life and writings with newspapers and magazines. Cather sometimes disparaged periodicals by hinting to friends and colleagues that she reluctantly published her work in them only to support her more serious writing, yet she understood very well their importance to a writer's standing in American culture during her lifetime. This rich and illuminating aspect of Cather's work is deserving of renewed attention. 
Our 2021 Spring Conference will feature a full roster of virtual and online events; special events (noted in the agenda) will be held in person in Red Cloud, with bonus materials for those who are not onsite. To experience all that our Spring Conference has to offer, please register on our conference platform by clicking the link below:
If you're having any trouble signing in jor accessing conference materials, please email or call support during conference hours:
support@WillaCather.org
(402) 746-2218


---
The conference keynote, select panel discussions, and all exhibits are free and open to the public
through the support of Humanities Nebraska, the Nebraska Arts Council,
and the Nebraska Cultural Endowment.
---

It's our pleasure to announce our keynote speaker, Radhika Jones, editor in chief of Vanity Fair! Previously, Jones has served as editorial director of the books department at The New York Times, deputy managing editor at Time, managing editor at The Paris Review, editor at Artforum & Bookforum, and managing editor at Grand Street. Jones graduated summa cum laude with a B.A. degree from Harvard, and holds a PhD in English and comparative literature from Columbia University.
At Columbia, Jones was a research assistant to the American cultural critic and historian Ann Douglas, and taught writing to undergraduates. Jones studied the Victorian and 20th century novel, postcolonial theory and criticism, and the history of English as a discipline. Her dissertation was about late-20th-century rewritings of canonical novels, including Foe (J.M. Coetzee), Jack Maggs (Peter Carey), The Hours (Michael Cunningham), and Possession (A.S. Byatt).
Jones was born in New York City, and grew up in Cincinnati and then Connecticut. She currently lives in Brooklyn with her husband and son, and serves on the nonprofit boards of CARE and The Paris Review.
---

We're pleased to welcome Dr. Jean Lee Cole, Loyola University of Maryland, as an invited speaker! 
Dr. Cole, who was raised in Nebraska and Iowa, has taught English literature at Loyola since 2001, focusing on American literature as it pertains to race, gender, landscapes, and its place in culture. She is the editor of the journal American Periodicals, and her scholarship on American periodicals and visual culture makes her an ideal speaker for this conference. Her lecture on Willa Cather and magazine illustration is sure to be one of the highlights of the upcoming conference. Watch for more details soon!