Image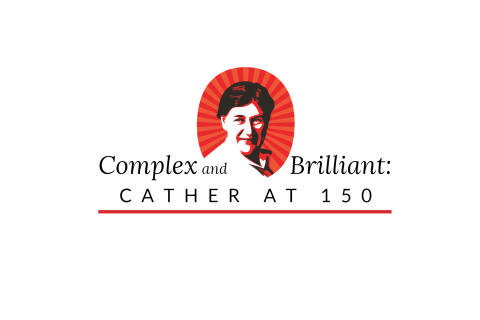 Image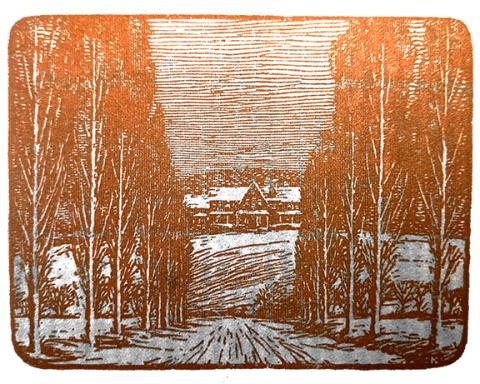 68th Annual Willa Cather Spring Conference
National Willa Cather Center
413 North Webster Street
Red Cloud, NE 68970
United States
Complex and Brilliant: Cather at 150
Our 68th annual Willa Cather Spring Conference, held during Willa Cather's sesquicentennial year, provides an opportunity to pay homage to the author's life and legacy here in Nebraska. Just as Cather wrote about the "certain qualities of feeling and imagination" possessed by Nebraska's early immigrant homesteaders in her essay, "Nebraska: The End of the First Cycle," we will commemorate Cather's 150th birthday by examining the evolution of her own writerly imagination. This conference will also examine Cather's novel A Lost Lady, which celebrates its publication centenary in 2023, and other texts that Cather published in 1923, such as her revised book of poetry, April Twilights and Other Poems.
The conference will begin the morning of Thursday, June 1, and conclude on the evening of Saturday, June 3. Please see the full conference schedule below.
In-person registration includes the full schedule, with a separate ticket needed for the Saturday evening banquet. Online-only registration includes access to all paper panels, the scholarship ceremony, the Passing Show, and invited speaker events.
Register Now on Whova
After registering, download the app to your smartphone or join from your browser on your PC.
68th Annual Willa Cather Spring Conference Program: Print Version
Invited Speaker: Dr. Molly Rozum

Image

Drawn from her 2021 history, Grasslands Grown: Creating Place on the U.S. Northern Plains and Canadian Plains, published by the University of Nebraska Press and the University of Manitoba Press, Rozum's talk examines the aesthetic, social, and cultural experiences of the first generations of settler society to grow up on the grasslands. Uniquely, these generations grew up experiencing both native grasslands habitat and settler agricultural grainlands and grazelands. Their aesthetic expressions sought to create a sense of place by restorying the northern grasslands with settler society at the center of the narrative. Rozum's book explores the two related concepts of regional identity and sense of place from an interdisciplinary perspective. The two concepts overlap and reinforce each other: place is more local, ecological, and emotional-sensual, and region is more ideational, national, and geographic in tone.This talk explores the literature and art of Nebraskan Willa Cather, South Dakotan Robert McAlmon, Albertan Wilfried Eggleston, Manitoban Laura Goodman Salverson, North Dakota poet Clell Gannon, and the Alberta artist Annora Brown.

The historian Molly P. Rozum Is the author of Grasslands Grown: Creating Place on the U.S. Northern Plains and Canadian Plains, published in the U.S.by The University Of Nebraska Press (Lincoln, 2021) and in Canada, The University of Manitoba Press (Winnipeg,2021). Rozum is co-editor (with Lori Ann Lahlum) of Equality at the Ballot Box: Votes for Women on the Northern Great Plains, published by South Dakota Historical Society Press (2019); the collection includes Rozum's article, "Citizenship, Civilization, and Property: The 1890 South Dakota Vote on Woman Suffrage and 'Indian' Suffrage." The new collection The Greater Plains: Rethinking a Region's Environmental Histories, edited by Brian Frehner and Kathleen A. Brosnan and published by University of Nebraska Press (2021), includes Rozum's "'Nature Rarely Establishes Sharp Boundaries': Settler Society Agricultural Adaptation in the Great Plains Northwest." Rozum won the 2021 Blair and Linda Tremere Faculty Public Service Award at the University of South Dakota for her commitment to presenting history to local audiences. She is Associate Professor and Ronald R. Nelson Chair of Great Plains and South Dakota History at The University of South Dakota. Rozum earned a B.A. in American Studies from The University of Notre Dame and the M.A.in American Folklore and Ph.D. in U.S. History from The University of North Carolina at Chapel Hill. Rozum grew up in Mitchell, South Dakota.
Invited Speaker: Dr. Shelley Stamp

Image

We are happy to announce that Dr. Shelley Stamp will join us for an invited lecture "Willa Cather and Company: Female Filmmakers, Female Screenwriters, and female Authors in Early Hollywood."  Stamp is the UC Santa Cruz Presidential Chair and the author of Movie-Struck Girls: Women and Motion Picture Culture after the Nickelodeon (a finalist for the Theatre Library Association Book Award) and Lois Weber in Early Hollywood, winner of the Michael Nelson Prize from the International Association for Media and History and the Richard Wall Special Jury Prize from the Theatre Library Association. She curated the 6-disk set Pioneers: First Women Filmmakers, honored with a Special Award from the New York Film Critics Circle. She is also Founding Editor of Feminist Media Histories: An International Journal, published quarterly by the University of California Press, and an accompanying book series also published by UC Press. Her research has been funded by the National Endowment for the Humanities, the Academy of Motion Picture Arts and Sciences, and a University of California President's Fellowship. Stamp is Professor of Film + Digital Media at UC Santa Cruz, where she won the Excellence in Teaching Award.
The Passing Show

Join panelists Molly Rozum, Richard Millington, Charmion Gustke, and Matthew Cella as they explore our Spring Conference topic, "Ending the 'First Cycle': Cather's Changing Frontier." Moderated by Dr. James Jaap of the University of Pennsylvania, our Spring Conference Academic Director, this traditionally unstructured panel allows for significant exchange and inquiry into the larger questions surrounding our conference:

Why do Cather's words matter?
How does her work shape our understanding of the American Frontier?
What can she tell us about our experiences today?

Speakers:

Molly Rozum (Speaker), University of South Dakota
Matthew Cella (Speaker), Shippensburg University
Charmion Gustke (Speaker), Belmont University
James Jaap (Speaker), Penn State Greater Allegheny, Teaching Professor of English and Assistant Chief Academic Officer
Richard Millington (Speaker), Smith College
In the Opera House: The Bel Canto Duo

 

Image

The Bel Canto Duo's Saturday evening performance will include original compositions inspired by A Lost Lady, "Nebraska: The End of the First Cycle," April Twilights and Other Poems, and One of Ours, publications that defined Willa Cather's 50th year and also shaped the latter half of a literary career that we are still celebrating 100 years later. The Bel Canto Duo will perform on Saturday, June 3rd at the Red Cloud Opera House. Tickets are sold in addition to conference registration. 

The Bel Canto Duo was founded in 2016 by Darci Griffith Gamerl (oboe/English horn) and Grammy-nominated cellist, David Downing. The duo provides a rich tapestry of sound, with a variety of selections that feature us as soloist artists, and as a duo. Their music features a wide variety of selections from original works, to arrangements of classical compositions and selections from film, broadway and opera.