Image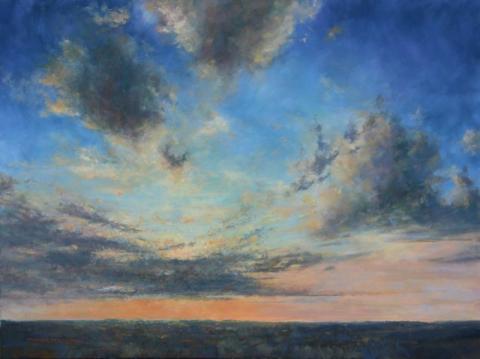 Image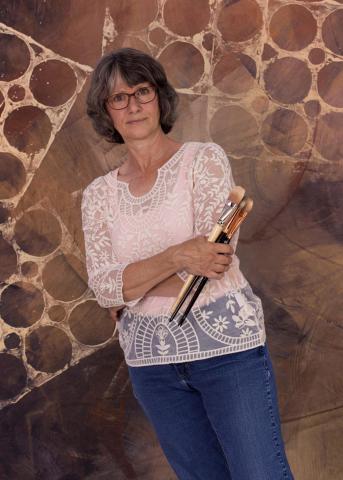 Artist Reception for Patricia Scarborough
Red Cloud Opera House Gallery
413 North Webster Street
Red Cloud, NE 68970
United States
The public is invited to meet Patricia Scarborough and preview her exhibit at an artist's reception on Saturday, October 3, from 5:00-6:30 p.m. The reception, which is free and open to the public, will be held at the Red Cloud Opera House prior to a concert by Red Cloud native and Opera Soprano, Sarah Arneson. The artist reception is free and open to the public. Tickets to Sarah Arneson's performance can be purchased here.
Scarborough's work captures the volatile nature of the Nebraska weather and the emotional impact of the seasons. From the joyful feeling of the warm sun in summer to the melancholy loneliness of a dreary winter, this exhibition has captured it all. Scarborough states, "It is a true honor to have a collection of my paintings hanging in this place, which honors a woman who used simple yet rich prose to explore the spare beauty of "shaggy grass country" and the lives of the people who have lived on it for generations."
Patricia Scarborough received a Bachelor's degree in Fine Art from the University of Nebraska at Kearney. Following graduation, she studied with Larry Blovits, Doug Dawson, Donna Aldridge, John Roush, Dustin Van Wechel, Hal Haloun, and Kim Casebeer. Scarborough has participated in numerous group and solo exhibits at the Norfolk Art Center, the Stuhr Museum, the Lux Center for the Arts, and The Burkholder Project. She has also exhibited in juried shows such as the American Plains Artists juried exhibit held at the Great Plains Museum, the American Women Artist's juried online exhibit, and the Norfolk Art Center Juried Exhibition.