Image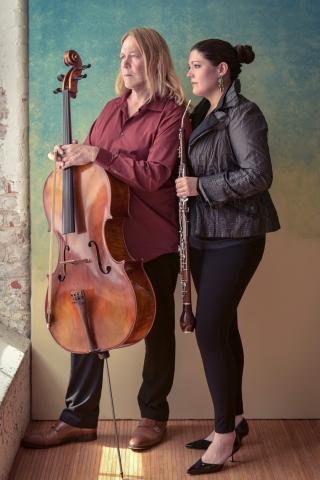 The Bel Canto Duo: Four Cather Tableaux
Red Cloud Opera House
413 N Webster St.
Red Cloud, NE 68970
United States
The Bel Canto Duo's performance of Four Cather Tableaux will include original compositions inspired by passages from Willa Cather's A Lost Lady, "Nebraska: The End of the First Cycle," April Twilights and Other Poems, and One of Ours, publications that defined Willa Cather's 50th year and also shaped the latter half of a literary career that we are still celebrating 100 years later.
This event is the culminating performance of the 68th annual Willa Cather Spring Conference. It is made possible with the support of the Nebraska Arts Council and the Nebraska Cultural Endowment.
About the Artists
The Bel Canto Duo was founded in 2016 by Darci Griffith Gamerl (oboe/English horn) and Grammy-nominated cellist, David Downing. The duo provides a rich tapestry of sound, with a variety of selections that feature us as soloist artists, and as a duo. Their music features a wide variety of selections from original works, to arrangements of classical compositions and selections from film, broadway and opera.
Please contact Visitor Services Coordinator Nick Powers at npowers@willacather.org about accessibility accommodations.