Image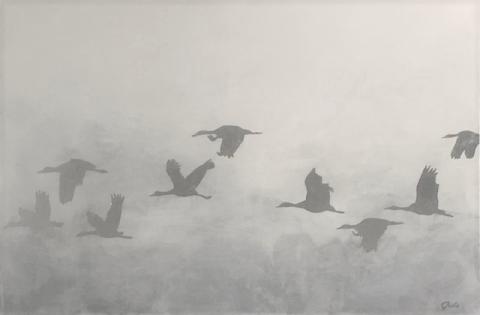 Image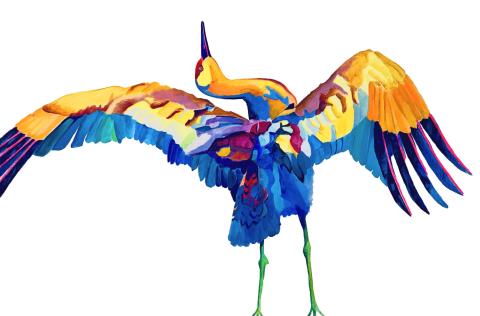 Image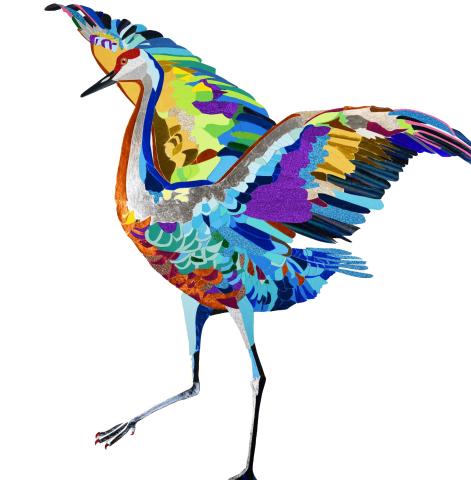 Celebrating Sandhill Cranes: An Exhibition by Jude Martindale
Celebrating Sandhill Cranes is the perfect way to revel in the perennial return of the cranes to the Central Flyway! We hope you'll visit the Red Cloud Opera House gallery to view this exhibit before or after your own trip to the Platte! Celebrating Sandhill Cranes illustrates this annual wildlife migration and the unique lives of these elegant birds. The artist, Jude Martindale, interprets her experiences with the cranes in ways that reveal not only their personalities, but also her emotional reactions to watching their captivating behaviors. Jude uses several different artistic styles to explore our relationship with these birds.
Jude will join us in Red Cloud for an artist's reception on a very special First Friday April 7! We'll welcome Spring to the prairie with tours at the Willa Cather Memorial Prairie in the afternoon, Jude's artist reception in the gallery, followed by a screening of The Last Prairie, a film by Nebraska filmmaker John O'Keefe. Click here for more details!

Biography
Jude Martindale grew up in rural Nebraska and currently lives and paints in Lincoln. She studied biology and art for a BS from the University of Nebraska-Lincoln before studying portraiture at the Art Students League of New York. Jude then earned a Masters in Scientific Illustration from the University of Arizona, illustrating a book on extinct mammals for her thesis. After moving back to Lincoln, she freelanced as an illustrator and developed her skills with watercolor and abstraction. The recent book Flying Free (2020) showcases some of her widely acclaimed crane art. Her artistic journey has been reported in Nebraska Life magazine and other media.
Jude is a signature member of the International Society of Experimental Artists. She has won many awards, and her work has been shown nationally and internationally. Her solo show, The Great Migration: A Celebration of Sandhill Cranes was well-received in Nebraska at the Great Plains Art Museum in Lincoln (2021) and the Stuhr Museum in Grand Island (2022). Her crane art is being represented at the Crane Trust in Alda, Nebraska, and the Red Cloud Opera House at the National Willa Cather Center in Red Cloud, Nebraska.
While her background includes artistic realism, Jude has also been working in abstract expressionism, abstracted figurative art and impressionistic landscapes. Her abstract art is being represented by Anderson O'Brien Fine Art, Omaha, Nebraska.
Pieces from the exhibition, prints, and merchandise are available for purchase in our gallery and bookstore. Your purchase helps to support the National Willa Cather Center's mission to promote Willa Cather's legacy through education, preservation, and the arts. Additional support for Red Cloud Opera House programming is provided by Nebraska Arts Council and the Nebraska Cultural Endowment.