Image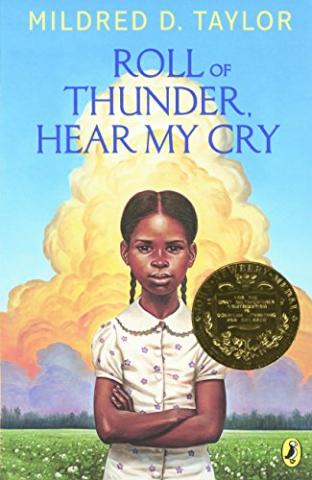 The Ensemble Theatre: "Roll of Thunder, Hear My Cry"
Red Cloud Opera House
413 N. Webster Street
Red Cloud, 68970
United States
Based on Mildred Taylor's classic young adult novel, the theatrical adaptation of Roll of Thunder, Hear My Cry is the story of one family's struggle to maintain integrity, pride, and independence in the face of racism and social injustice during the Jim Crow era. It is also the story of Cassie Logan, an independent girl who discovers why it is crucial for her family to own their own land. Over the course of a milestone year, Cassie learns to draw strength from her personal sense of dignity and self-respect, despite overwhelming racial injustice. The mission of Houston's Ensemble Theatre is to preserve African American artistic expression; to enlighten, to entertain, and to enrich a diverse community.
TWO OPTIONS FOR VIEWING:
The November 6 event in the Red Cloud Opera House will be a broadcast of Ensemble Theatre's live stage production of Roll of Thunder, Hear My Cry, followed by a live panel presentation session (via Zoom) with members of the Ensemble Theatre troupe and representatives from the Omaha Community Council for Racial Justice and Reconciliation.
The Replay Encore showing is a 3-day digital access pass to the recorded performance and panel talk. Meant to provide access for those who cannot attend the November 6 event in person, the encore is also a great school-break activity for families over the Thanksgiving weekend, November 27–29, 2020.
All proceeds from your paid ticket allow us to provide this show and classroom resources free of charge to area students and teachers.
Thank you Sponsors!
Rick and Barb Kudrna
Mid-America Arts Alliance and the National Endowment for the Arts
This project is generously funded by Mid-America Arts Alliance, the National Endowment for the Arts, and the state arts agencies of Arkansas, Kansas, Missouri, Nebraska, Oklahoma, and Texas. 

Support was also provided by Humanities Nebraska and the National Endowment for the Humanities as part of the Coronavirus Aid, Relief, and Economic Security (CARES) Act.
Opera House programming is made possible through the support of the Nebraska Arts Council and the Nebraska Cultural Endowment.

About Ensemble Theatre:
Influenced by the African American Theatre Movement of the 1960s and 70s, George Hawkins founded a black theatre company in 1976 in Houston, Texas. He observed that professional roles were few and far between for black actors, and his goal was to create a theatre that would provide diverse roles for black artists, focusing on themes about black life. Though Hawkins passed away in 1990, the Ensemble Theatre lives on and remains dedicated to the production of works portraying the African American experience. It is the oldest and largest professional African American theatre in the Southwest and it holds the distinction of being one of the nation's largest African American theatres owning and operating its facility and producing in-house.
About Community Council for Racial Justice and Reconciliation
The Omaha Community Council for Racial Justice and Reconciliation is a network of organizations and citizens that have come together to coordinate efforts to memorialize victims of lynching in Douglas County, Nebraska, and to raise awareness of the community's legacy of racial violence and injustice.
---
HEALTH PRECAUTIONS: We are following Nebraska's current directed health measure. Performances at the Red Cloud Opera House will occur with maximum attendance at 50% of rated occupancy. Most seats will be available in pairs, with a distance of six feet between each group of seats. Face coverings are to be worn at all times while inside the Opera House. Concession will not be available for this show, but patrons are welcome to bring a water bottle (no glass).
We appreciate your understanding of these protective measures now in place for the safety of our visitors and staff.