Image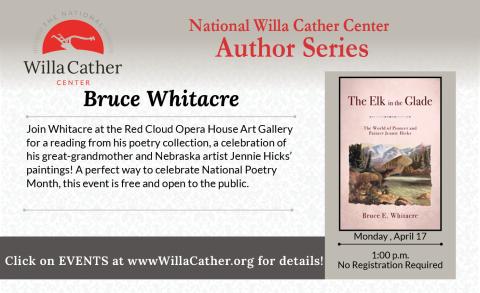 ,
Image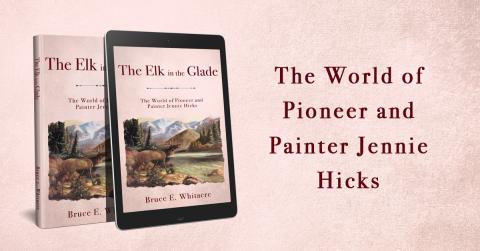 Free Author Talk: Bruce Whitacre
Red Cloud Opera House Gallery
413 N. Webster St.
Red Cloud, NE 68970
United States
Help us welcome poet Bruce Whitacre to Red Cloud! Whitacre will be reading poetry from his book The Elk in the Glade: The World of Pioneer and Painter Jennie Hicks. The book celebrates the life of Jennie Hicks, a landscape painter from rural Nebraska who also happens to be Whitacre's great-grandmother. Hicks' paintings will be displayed at the Dawson County Historical Society and Museum in Lexington, Nebraska, from February 10 – August 31, 2023. Join us for this free reading in our art gallery, and stick around for a book-signing immediately following the talk.
—Purchase The Elk in the Glade from our National Willa Cather Center Bookstore or online here—