Image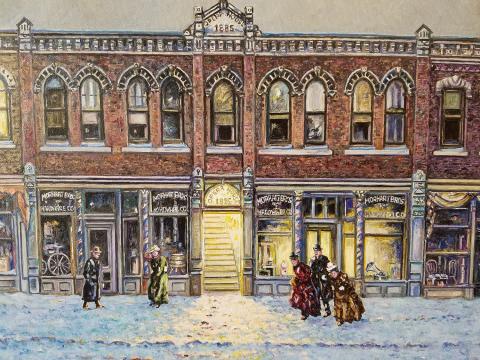 Image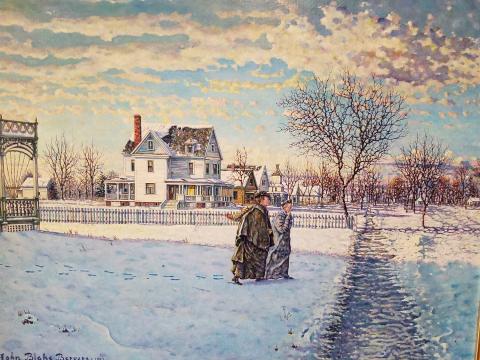 Image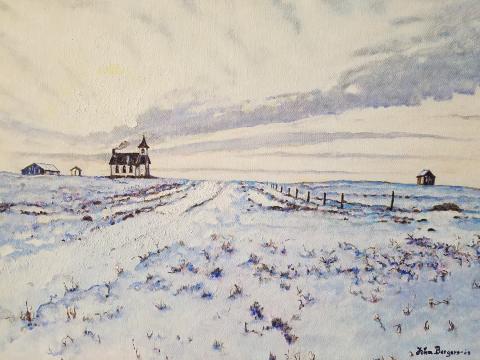 Image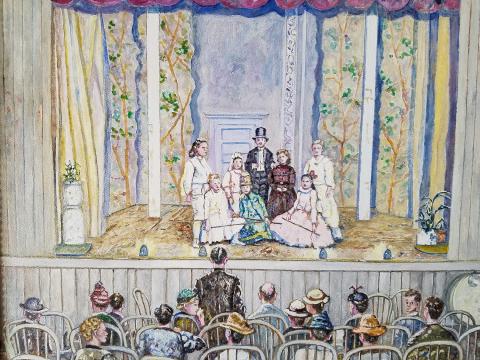 Image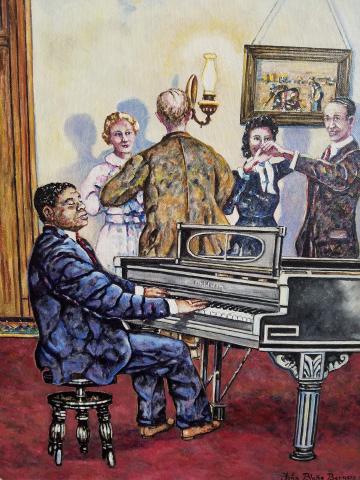 In the Gallery: John Blake Bergers
Red Cloud Opera House Gallery
413 North Webster Street
Red Cloud, NE 68970
United States
Now on display in our gallery are works from our permanent collection by John Blake Bergers.   He was a native of the Nebraska plains, born during the Dust Bowl days of the thirties. John felt a strong kinship with this portion of rural America.
With old landmarks and life styles being swept away by the march of time, these painting symbolize an irretrievable past. Thorough researching for each painting, he brought detail to live.
About the Series:
The strong pictorial quality of Miss Cather's novels, evoked a series of etchings, and had made a profound impression on John. Immortalizing the prairie in her writing, she portrays hundreds of well defined "images"—each a work of art. Although the paintings clearly give his interpretation in style and color, he felt content to let her poetic artistry guide his brush. John Blake Bergers, artist of the delicate and intricate brush, put to canvas the scenes created by Cather's words.
Prints of John Blake Bergers works are available at our Gift Shop or our online store!