Image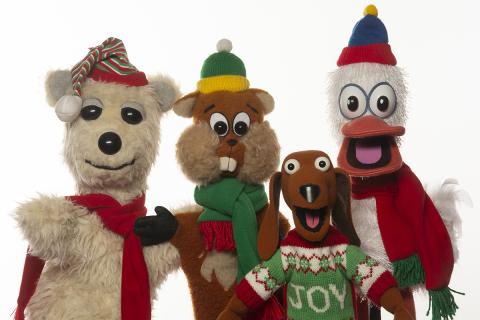 Mesner Puppet Theater Presents Virtual "Jingle Jamboree"
Holiday fun for the entire family! Reserve your FREE virtual tickets above. Suggested age range is Pre-K through 4th grade.
Please register by NOON on Friday, December 18 in order to receive timely virtual access instructions.
Join us from the comfort of your own home for the silliest holiday show around! The Mesner Puppet Theater of Kansas City presents Jingle Jamboree, their most popular holiday show. Chipper chipmunk Randall P. Nutbutter is preparing for the biggest Christmas party ever…the Jingle Jamboree! Yet his holiday decorations, cookies and presents keep going missing. With the help of a cast of wacky characters, Randall solves the mystery just in time for the Jamboree to begin! Featuring favorite sing along songs, this fun-filled show is perfect for a pre-Christmas family watch party!
Thank you to our sponsors:
Red Cloud Tourism and Commerce
South Central State Bank
Republican Valley Arts Council