Image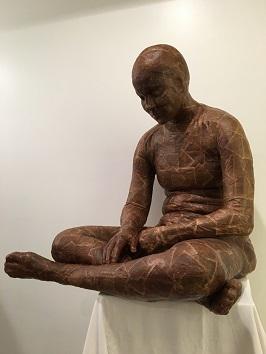 "ordinary journey with 4" Exhibit by Shona Dietz
Red Cloud Opera House Art Gallery
413 North Webster St
Red Cloud, NE 68970
United States
About ordinary journey with 4
Shona Dietz is a multi-media artist whose installations blend contemporary audio or video work with established art forms like drawing, painting, and sculpture. By combining these contrasting artistic practices, perceptions of time and space become ambiguous, which is a nod to the way the memory operates. This exhibit investigates the validity of memory; how we retell the story allows us to reconcile our thoughts and actions...thus inevitably affecting the social environments of the future. The exhibit will be on display from August 31-October 31.
About the artist
Shona Dietz is based in Saskatoon, Saskatchewan, Canada and received her Fine Arts degree from the University of Saskatchewan. She has been invovled in numerous arts organizations and is an active member of CARFAC (Canadian Artists' Representation-le Front des Artistes Canadiens). Her works have been exhibited across Canada and in the United States.
Artist Reception
Join Shona for a reception on Saturday, September 15 from 5:30-7:30 p.m. Enjoy hors d'oeuvres, drinks and conversation in our historic Red Cloud Opera House Art Gallery.