Image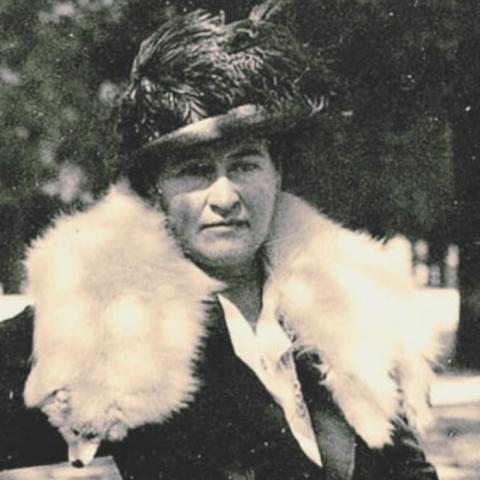 Image

Reading Willa Cather: A Sesquicentennial Celebration
Join us at the Boston Athenaeum
Boston Athenaeum
10 1/2 Beacon Street
Boston, MA 02108
United States
The Boston Athenaeum is pleased to partner with The National Willa Cather Center to commemorate the sesquicentennial of Willa Cather's birth. Cather is one of the most singular and treasured American writers of the 20th century. Her groundbreaking fiction (O Pioneers!, My Antonia, One of Ours, Death Comes for the Archbishop) set a new standard in American literature. This special evening of brief selections from Cather's fiction and letters bring to life the uniquely American prose. With readings by actors Linda Bisesti and Matthew Reidy, plus brief comments by Peter Cipkowski of the Cather Center.
Wine and cheese reception to follow.
Linda Bisesti, SAG-AFTRA, AEA received her MFA from Boston University, School for the Arts. She is the recent recipient for Best Supporting Actor for Billy Comes Home at the Marina Del Rey Film Festival. Guest Artist positions include the American Shakespeare Center, Ireland's The Gaiety School of Acting, and Wellesley College Summer Theatre. Partial TV credits include The Conners, Ratched, How to Get Away with Murder and Criminal Minds. Regional theatre credits include numerous Shakespearean roles including a Backstage Award for Best Comic Performance. A Massachusetts native, Linda is delighted to be back in Boston.
Matthew Reidy is an actor, writer, and director. His short film, Billy Comes Home was an Official Selection of the Marina del Rey Film Festival in June 2023. Stage credits include Lear in King Lear, Titus in Titus Andronicus, Capulet in Romeo and Juliet, Cassius in Julius Caesar, Max Prince in Laughter on the 23rd Floor, and Jack Jerome in Brighton Beach Memoirs. Partial TV and Film credits include Transparent, The Aviator, From Hollywood to Rose, and Tremors: The Series.
Peter Cipkowski is an interdisciplinary scholar at UCLA. He has served in senior leadership roles at Scholastic, McGraw-Hill, Pearson, and currently advises an award-winning STEM startup that serves thousands of students in the United States, India, and Southeast Asia. Peter also serves on the Board of Governors of the National Willa Cather Center and the board of the Kosciuszko Foundation's Polish Film Festival.
The National Willa Cather Center is a 501 (c)(3) not-for-profit organization that advances Willa Cather's legacy through scholarship, education, preservation, and the arts. Located in Willa Cather's hometown of Red Cloud, Nebraska, the Center is an award-winning archive and museum that operates as a vibrant memorial to Cather. It houses the earliest Cather collections and preserves 10 historic sites that make up the nation's largest holding of nationally designated structures dedicated to an American author. The crown jewel is the Willa Cather Childhood Home, a National Historic Landmark. Guided town, country, and prairie tours provide visitors with an immersive place-based experience. The Center's tri-annual Willa Cather Review features the latest in Cather-related scholarship and news. Willa Cather's legacy lives on thanks to the support of members whose contributions fund educational resources for classrooms, the preservation of historic sites associated with Cather's life and work, the conservation of the Willa Cather Memorial Prairie, care for priceless collections, conferences and seminars that spur new research and scholarship, and a residency program for emerging writers. 
The Boston Athenaeum welcomes people of all abilities. With questions regarding accessibility, reach out to events@bostonathenaeum.org.