Image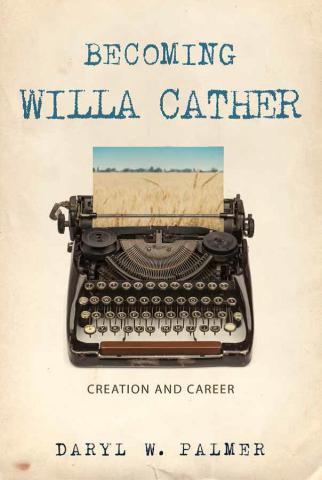 Virtual Book Talk With Daryl W. Palmer
Join us for an engaging book talk with Daryl W. Palmer, who will discuss his book, Becoming Willa Cather: Creation and Career. Palmer will be joined by National Willa Cather Center archivist Tracy Tucker, as he discusses his original archival research that led him to discover Cather as a sur­prisingly bold author whose youth in Nebraska served as a kind of laboratory for her future writing career. Becoming Willa Cather changes the way we think about Cather, a brilliant and ambitious author who embraced experimentation in life and art, intent on reimagining the American West.
From the girl in Red Cloud who oversaw the construction of a miniature town called Sandy Point in her backyard, to the New Woman on a bicycle, celebrating art and castigating political abuse in Lincoln newspapers, to the aspiring novelist in New York City, committed to creation and career, Daryl W. Palmer's groundbreaking literary biography offers a provocative new look at Willa Cather's evolution as a writer, paying unprecedented attention to Cather's early short stories. Palmer demonstrates that the relationship with Nebraska in the years leading up to O Pioneers! is more dynamic than many have thought. 
Palmer is an author and professor of English at Regis University in Denver, Colorado. 
---