Image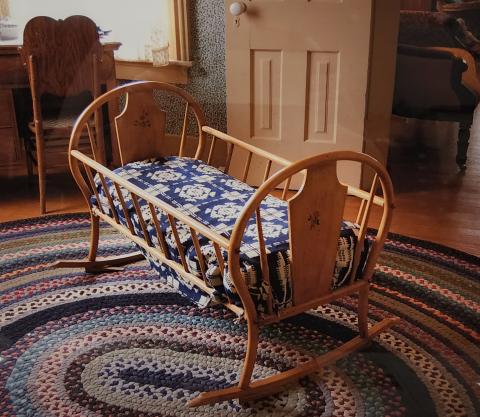 Image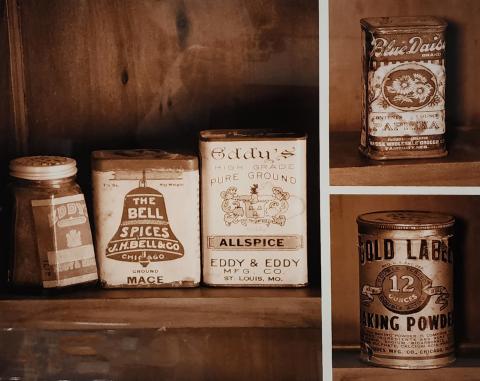 Willa Cather and Material Culture: A Sesquicentennial Reflection
In 2007, photographer and Willa Cather Foundation executive director Betty Kort created forty intimate portraits of artifacts in the historic sites of Willa Cather's home town, Red Cloud. In addition to being featured in our gallery as a part of our annual Spring Conference, the exhibition toured across the country as part of the National Endowment for the Arts "Big Read" project.
Kort wrote that our organization possessed "an extraordinary collection of artifacts connected to the life and times of Willa Cather. Some are too valuable to publicly display, others too fragile, and some fit so neatly into the historic buildings that they are obscured. This photography exhibit is intended to highlight a select few of these objects and denote their relevance to the life, times, and work of Willa Cather."
Fifteen years later, the National Willa Cather Center will once again exhibit these framed photographs and supporting text as we celebrate Cather's sesquicentennial and undertake major restoration efforts at the Willa Cather Childhood Home. Cather's legacy as a Pulitzer Prize-winner and one of America's most acclaimed authors of the 20th century is firmly established; this exhibition allows Cather's readers to consider these precious museum objects in juxtaposition with her timeless words.
About the Artist: Betty Kort

Betty Kort is a former executive director of the Cather Foundation (2003-2008). Betty assumed this position after twenty-five years of teaching both English and art, almost entirely within the Hastings Public Schools System. Betty was the chair of the Art Department at Hastings High School for ten years. After retiring from teaching, she also served as Executive Director of the Hastings Public Schools Foundation for seven years. A life-long devotee of the arts, she is passionate about the visual arts. Her connections to Willa Cather most closely revolve around Cather's own interest in the arts, particularly the visual arts. As Cather chose to view the world through the eyes of a visual artist, painting pictures with words, so too does Betty Kort see the world through the eyes of a visual artist, particularly through photography, painting, and drawing. 

In 2006, Betty was commissioned to photograph artifacts in the Willa Cather historic sites. This photography was originally exhibited in 2007 in Red Cloud and later exhibited at sites in New York, Illinois, Texas, and Wyoming, sponsored in part by the National Endowment for the Arts and in conjunction with the NEA Big Read project. 

Aside from Betty's work with photography, through most of her life, Betty's art has remained a private passion; however, in August through November of 2021, urged on by a recommendation of the Nebraska Arts Council, Betty exhibited forty mixed media works at the Walker Gallery in the Good Samaritan Hospital in Kearney, Nebraska. Her exhibit The Ties That Bind is currently on view in Red Cloud's Burlington Depot.

Betty was a Cooper Foundation Award winning teacher, the 1993 Nebraska Teacher of the Year, and a Disney Award Teacher. She was the first teacher in Nebraska to be recognized as an NEH Teacher Scholar in 1989. Betty received the Distinguished Alumni Award, University of Nebraska-Kearney. She served on the Willa Cather Foundation Board of Governors and served a term as president. She was a board member of the Hastings Literacy Program and served as president, and was executive director of the Hastings Public Schools Foundation for seven years.