Image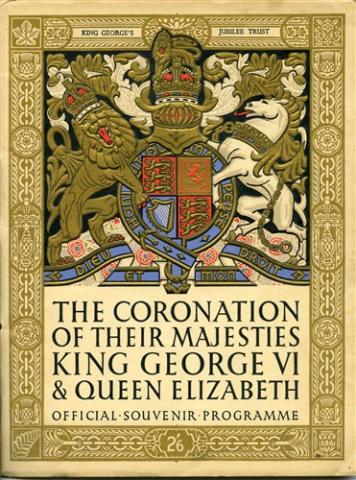 Image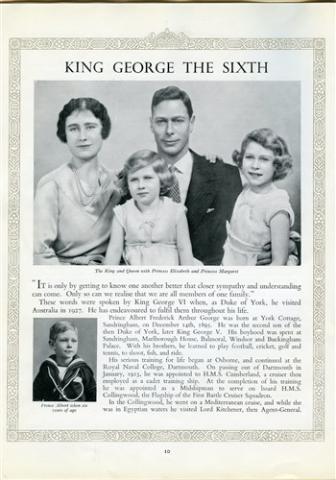 Annotations from the Archive: 1937 Coronation Program Emerges
Not all Nebraska historical collections contain royal memorabilia, but several in south-central Nebraska can claim a personal connection. The death of Her Late Majesty Queen Elizabeth II on September 8 coincided with a rediscovery of one of our own mementos of the English monarchy. The 1937 coronation of King George VI was attended by Superior, Nebraska, native Evelene Brodstone, who was a lifelong friend of Carrie Miner Sherwood and Mary Miner Creighton—and Willa Cather!
Brodstone was reportedly the highest salaried woman executive before she married her employer William Vestey, who had just been made a baron. Lord and Lady Vestey attended the coronation, sharing the royal invitation and souvenir programmes with local newspapers and friends. Creighton received one such program, complete with a sample of the ruby red velvet used to make Lady Vestey's coronation gowns. Within the pages of the programme are official portraits of the new King and his wife Queen Elizabeth and their daughters, the Princesses Elizabeth and Margaret, and a beautifully engraved map of the coronation procession, with the route and embellishments printed in metallic gold. For the Americans in the crowd, a helpful table tracing the monarchy's genealogy, beginning with William the Conqueror, is at the back of the silk ribbon-bound booklet. The Nuckolls County Museum in Superior received other gifts to their collection, such as the small velvet-covered stool upon which Lady Vestey sat while waiting along the procession route.
To view this or other collection items, contact our archivist, Tracy Sanford Tucker, at ttucker@willacather.org.
---
For a link to more images and information, check out our Digital Gallery HERE.