Image

Image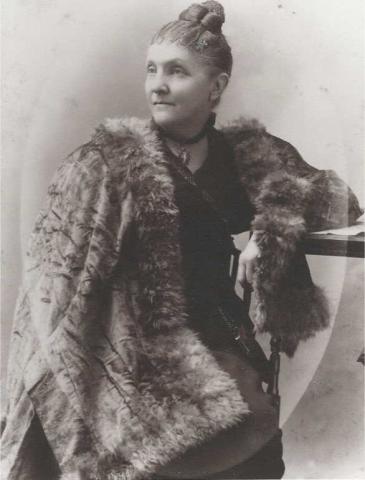 Image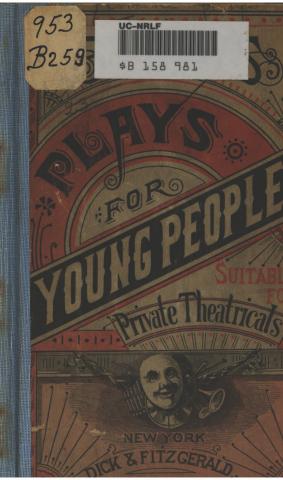 Annotations from the Archive: Benefit
On February 4, 1888, Willa Cather and her friends staged a musical version of "Beauty and the Beast" in the Red Cloud Opera House. The adaptation they performed was from the book Plays for Young People, by James Barmby. "Juvenile Theatricals are now in vogue," Barmby wrote in the introduction, "but one often hears the question asked, 'Where can we get plays for the purpose, neither stupidly moral, nor in other respects unsuitable for youngsters?'" James Barmby was on hand to answer this pressing call, adapting several well-known fairy tales into juvenile drama; he enlisted the help of T. Rogers for assistance with the music.
The cast of youngsters rehearsed under the direction of Will O'Brien and Peoriana Bogardus Sill for about two weeks. The $40 they raised from admissions to the production went "to the benefit of the indigent poor of this city," according to the Red Cloud Chief, which provided an excellent review of the show. This has sometimes been misattributed as a fundraiser for victims of the Children's Blizzard, or the Schoolhouse Blizzard, which took place on January 12, 1888. However, the Ladies' Benevolent Society of Red Cloud was active as early as 1875, collecting goods and money to help the less fortunate in town. Fannie Adelsheim Wiener, Willa Cather's neighbor and fellow lover of literature, was secretary and treasurer of the society for several years, and Mollie Ferris, another dear family friend, was a member of the board.
---
For more on the infamous Children's Blizzard, you can order Ted Kooser's book of poems, The Blizzard Voices, from our website here.