Image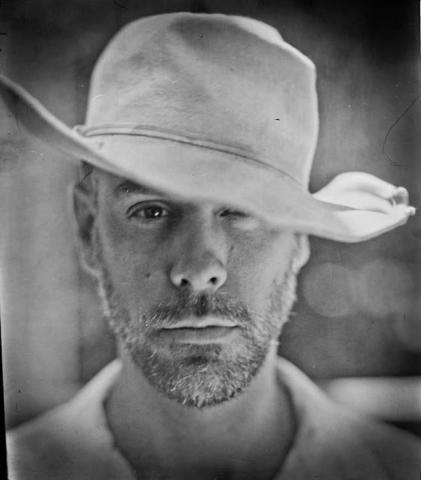 Artist Reception for Shane Booth and Book Talk with Alan Wilkinson
Get ready for a day of fun, art and education on Saturday, June 25th. The Willa Cather Foundation will host a prairie photo walk, and an artist reception and book talk. Photographer Shane Booth will complete an artist's residency in Red Cloud during the week of June 20, culminating with a lecture and photo walk. Author Alan Wilkinson will join us on June 25, for a book talk. Times for these free events are:
9:30 a.m. – Prairie photo walk at the Willa Cather Memorial Prairie with Shane Booth 4:00 – 6:00 p.m. – Artist reception for Shane Booth and Alan Wilkinson 5:00 p.m. – Remarks and reading
Booth is a talented photographer who uses an 1867 8x10 studio camera and Voightlander lens to make his photographs. His work evokes a feeling of nostalgia that asks the viewer to consider the history of the state over the past 150 years. Shane Booth, a native of Nebraska, is an associate professor of visual arts at Fayetteville State University. He earned a Master's of Fine Arts in photography from the Savannah College of Art and Design and a bachelor's degree in Art from Nebraska Wesleyan University. His work can be found in several publications and in galleries all over the United States.
Alan Wilkinson has written for TV and radio, been a Writer in Residence with the Kerouac Project and the Helene Wurlitzer Foundation of New Mexico, and worked as a reader of nonfiction for Britain's foremost literary consultancy, TLC. In 2011 Wilkinson was awarded a prestigious Wingate Scholarship and spent six months alone on a cattle ranch in far western Nebraska considering the landscape and the life of one of the region's greatest writers, Mari Sandoz. The blog of that time formed the basis of the book The Red House on the Niobrara.
For more information please call the Red Cloud Opera House at 402-746-2641 or visit www.WillaCather.org. Programming at the Willa Cather Foundation's Red Cloud Opera House is also made possible with support of the Nebraska Arts Council, the Nebraska Cultural Endowment, and the National Endowment for the Arts.