Image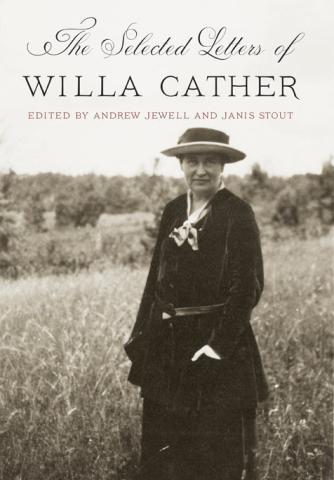 Cather's Letters Published
The Selected Letters of Willa Cather, co-edited by Andrew Jewell and Janis Stout, was released on April 16, 2013. This first publication of the letters of one of America's most beloved writers, is an exciting and a significant literary event. Since Willa Cather's death in 1947, the executors of her estate have been bound by restrictions established in her will, including a ban on the publication of her letters. However, under the terms of the same will, these prohibitions expired upon the death of her family members. Now, nearly seven decades after Cather's death in 1947, an anthology of 566 of the roughly 3,000 letters that still exist is being published.

A limited quantity of The Selected Letters of Willa Cather will be signed by Andrew Jewell and Janis Stout and be made available for sale by the Willa Cather Foundation in April 2013. Contact the Willa Cather Foundation at 402-746-2653
402-746-2653 to order your signed copy.

Browse and enjoy the wonderful array of articles relating to this historic event.
The Chronicle of Higher Education: "Willa Cather in Her Own Words, at Last"

The Lincoln Journal Star: "Cather's letters offer personal view of private author"
The New York Times: "O Revelations! Letters, Once Banned, Flesh Out Willa Cather"
The New York Times: "From Scaling Windmills to Literary Editor"
The Omaha World Herald: "Willa Cather's letters offer a new glimpse into writer's life"
UNL News Release: "Jewell co-edits first book to reveal Willa Cather's private letters"
NET: "New book shatters secrecy surrounding Willa Cather's personal writings"