Image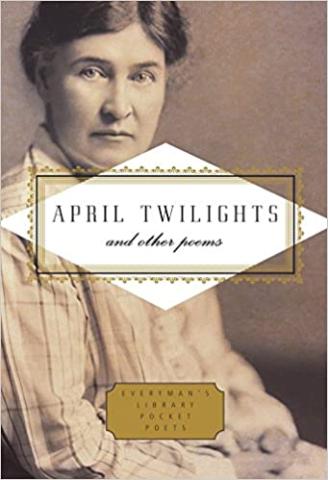 Celebrate National Poetry Month
Willa Cather published April Twilights, her first book of poetry, in 1903. Even after establishing herself as a fiction writer of national reputation, Cather continued to write poetry and to reshape the presentation of her earliest published poems. Within her poetry, readers will discover Willa Cather's memories of home. More frequently, the poetry demonstrates her rich interests in literature, music, the arts, and settings of the world.
As Cather scholar Robert Thacker noted in a new introduction to a revised edition of April Twilights [University of Nebraska Press: 2019]:
"In April Twilights the reader enters a "mythic landscape" as (Bernice) Slote details, where allusions abound to the pastoralism of Arcadia (Virgil's Georgics), to Shakespeare, to Shropshire (for Cather was among the first and most avid readers of A.E. Housman's A Shropshire Lad (1896), to Provence, to the past mythic worlds of Romance. Even when she is treating identifiable subjects—together with her brothers in "Dedicatory," a relative Civil War in "The Namesake," or the poems that mourn her friend Ethelbert Nevin—Cather's gaze is backward, her tone elegiac or rueful, but her emotions are real. Looking from the nineteenth century into the twentieth, towards all the books she would write on her own perilous voyage, Cather stood at the Modernist crux. She knew poetry and valued it, but she also knew that her books were to take the form of fiction written in a striking, allusive, and poetic prose."
For the month of April, we have invited noted authors, poets, actors, artists, musicians, filmmakers and other luminaries to join us as we celebrate National Poetry Month by sharing their appreciative readings of Cather's verse. 
You may purchase a copy of April Twilights and Other Poems, the expanded 1923 version of the collection from our bookstore.
We hope you'll check in every morning this month to start your day with a few words of beauty from one of our nation's greatest authors.