Image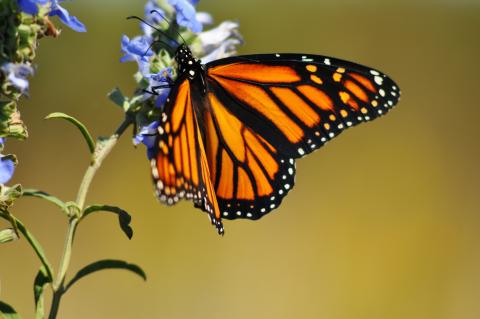 Image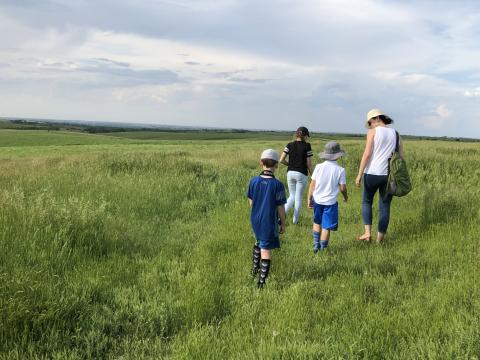 Celebrate National Pollinator Week on the Prairie
Visit the Willa Cather Memorial Prairie
 "We come and go, but the land is always here..." —O Pioneers!
Here in Nebraska we are surrounded by wide open horizons and the natural world of the prairie. In our state, an estimated 98% of land has been converted to crop land while the Willa Cather Memorial Prairie is among the 2% that remains untilled. Our preserved 612 acres on the Kansas border is available for hiking, experiencing wide open vistas, wildlife, and seasonal wildflowers. You can also witness unique sunrises and sunsets and experience dark-sky viewing in the clear night sky. [It's also a great place to bring a picnic!]
Willa Cather returned to Red Cloud frequently to visit family and friends and to "get out among the folk who like me for myself," as she said in a 1921 interview. "The ideas for all my novels have come from things that happened around Red Cloud when I was a child," she continued. "I was all over the country then, on foot, on horseback and in our farm wagons. My nose went poking into nearly everything." The prairie landscape was both the defining backdrop and omniscient character in some of Cather's writing—it also shaped her very soul.
She said of her love for Nebraska's prairie land: "I was always being pulled back into Nebraska. Whenever I crossed the Missouri river coming into Nebraska the very smell of the soil tore me to pieces . . . . My deepest affection was not for the other people and the other places I had been writing about. I loved the country where I had been a kid, where they still called me 'Willie' Cather. I knew every farm, every tree, every field in the region around my home, and they all called out to me. . . ."
"Cather introduced a new way of seeing, placing us in landscapes of 'obliterating strangeness,' of saturating color and light. When you walk the Cather Prairie, you move not only backward in time but also out into symbolic terrain, one in which the self becomes a 'something,' in which a moment of supreme bliss is indistinguishable from death."
—Alex Ross, "A Walk In Willa Cather's Prairie," The New Yorker
We encourage you to take guided tours that depart from the National Willa Cather Center or our self-guided tour and "Country Tour" of other sites in Webster County related to Cather and her writing. You can also sign out one of our prairie exploration backpacks for each of your children or yourself, to further explore prairie wonders with a full naturalist's kit.
For more about National Pollinator Week, June 20-26, 2022, click HERE.
"I wanted to walk straight on through the red grass and over the edge of the world, which could not be very far away. The light air about me told me that the world ended here: only the ground and sun and sky were left, and if one went a little farther there would be only sun and sky, and one would float off into them, like the tawny hawks which sailed over our heads making slow shadows on the grass. . . ."
—My Ántonia
For more about the Willa Cather Memorial Prairie, click HERE.
---
Can't visit in person? Take a virtual prairie tour any time with our education director, Tracy Tucker, who shares her beautiful images and informative narration.
A virtual prairie tour is also now also available on our National Willa Cather Center app!
[Recorded June 2021]