Image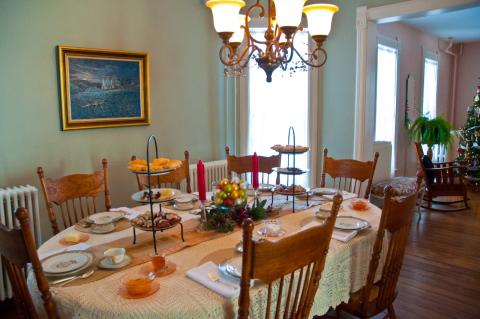 Experience Willa Cather's World in New Ways
Autumn is one of the best times of year to visit Red Cloud. Sunrises linger over the brick façades of Webster Street, while sunsets are especially dramatic at the Willa Cather Memorial Prairie. As Cather herself wrote in The Song of the Lark, "In October, the days were bathed in sunlight and the air was clear as crystal."
Since reopening in July, we have added several new offerings for our guests. Thanks to generous CARES grants awarded through the National Endowment for the Humanities and Humanities Nebraska, our staff has developed virtual programming, new interpretive signage, and new tour formats—all of which present unique opportunities to reach wider audiences.
Visitors may choose from our traditional guided tour formats, outdoor-only tours led by a guide, or completely self-guided experiences. For our more extensive, guided itineraries, visitors should contact Rachel Olsen, Education Coordinator, at rolsen@willacather.org or 402-746-2653 to make reservations.
Guests who prefer not to be hemmed in by reservations can take advantage of our walking tours of the Willa Cather Childhood Home; these drop-in tours take place at 9:00 and 11:00 a.m., and 1:00 and 3:00 p.m. All guided tours begin at our bookstore. Selfguided materials for our most independent guests are available on our website or on display outside the entrance to the National Willa Cather Center. According to Olsen, "Whether visitors want to explore Red Cloud's greatest hits or immerse themselves in Cather's B-sides, we have an experience for every level of interest."
Current off-the-grid travel trends point to Red Cloud in that it offers a small rural experience with historic and cultural attributes, unique lodging and dining, and a spectacular prairie landscape far removed from the urban bustle. Visitors to Red Cloud have a variety of lodging options, including the Cather Second Home Guest House and Villa Willa, both available for booking through AirBnb.
For updates on COVID-19 precautions, please click HERE.