Image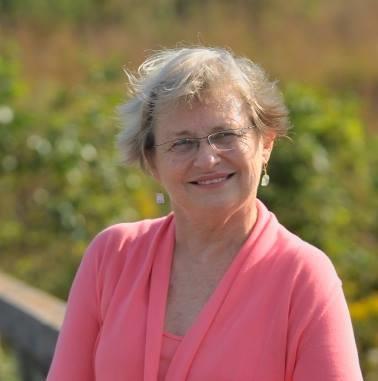 Jane Renner Hood Joins Cather Legacy Society
Like her parents and grandparents before her, Jane Renner Hood holds firmly to a personal mission of making the earth a better place for all, and believes that this commitment is what gives life value. Her dream for the Willa Cather Foundation is that we continue to bring Cather's words to as many people as possible around the world. A person of action, Hood has invested in this dream by including the Willa Cather Foundation in her estate plans.
"Cather is a writer who speaks from a breadth of understanding," says Hood, who has encountered Cather in interesting ways throughout her life. It all started by seeing Cather's books on her mother's and grandmother's bookshelves. She recalls meeting a professor at the University of Beijing who proudly showed her two Library of Congress volumes featuring Cather and calls to mind a class at Creighton University in which reading My Ántonia helps foster understanding of the modern wave of immigration. Because Cather speaks to the universal human experience, her work remains relevant, and Hood believes it is valuable to revisit her works throughout life as one gains experience in the world.
Hood supports organizations that align with her personal mission of making the earth better for all, including organizations that support women, children, education and the environment. Upon returning to Nebraska from Chicago and becoming director of Humanities Nebraska, she began visiting Red Cloud and decided that the Willa Cather Foundation deserved her personal support. Taking the next step of including the Foundation in her will was simple, she said: "The Cather Foundation, in collaboration with other Nebraska organizations, is involved in the restoration and preservation of buildings and sites that honor Cather. Their conferences, publications, and other activities share the work of this important author throughout the world."
The Willa Cather Foundation welcomes Ms. Hood to the Cather Legacy Society and thanks her for investing in our mission to preserve Cather's legacy through education, preservation, and the arts. Or, as Hood says, "For allowing Cather to speak to women, men, children, and grandchildren."
If you are interested in becoming a member of the Cather Legacy Society, please contact Executive Director Ashley Olson, at 402-746-2653 or aolson@willacather.org.