Image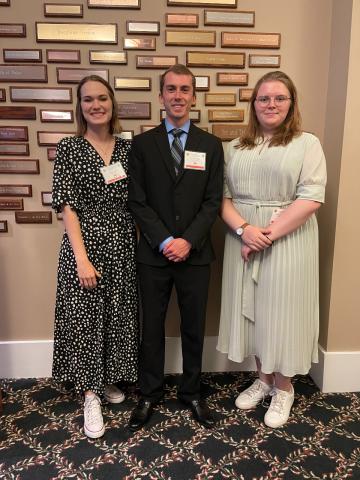 Image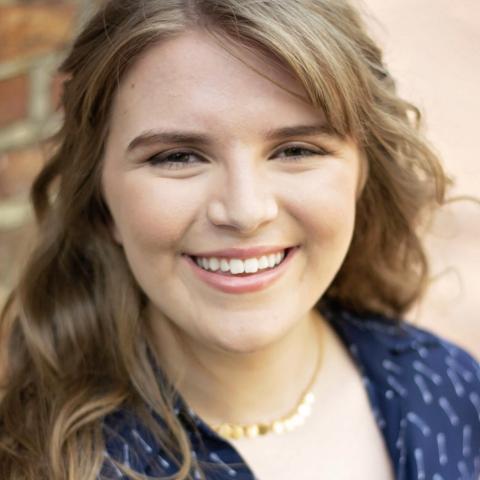 Image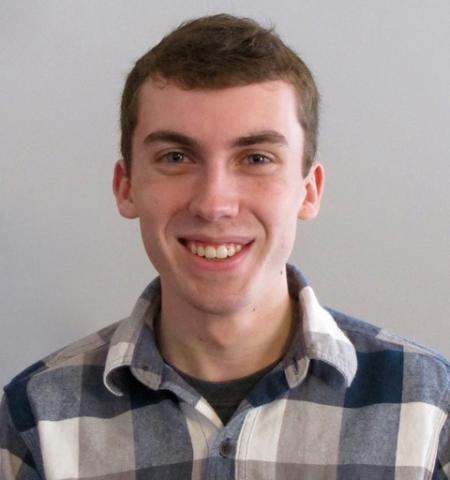 Image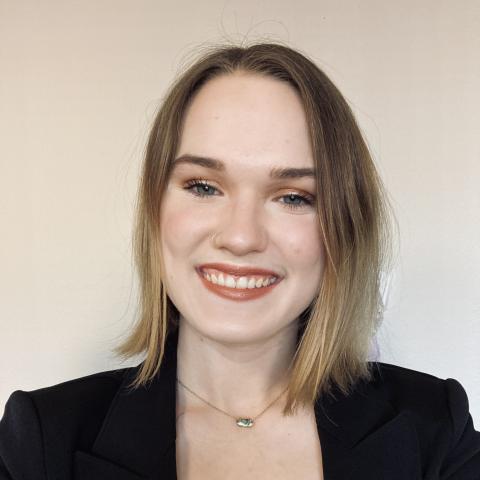 Meet our 2022 Summer Humanities Interns!
This summer, the National Willa Cather Center, with support from the Nebraska Cather Collaborative, has hired three humanities interns to assist with tours and guest services, as well as to create a new set of traveling museum trunks designed to help educators teach students about Willa Cather. The new educational resources our interns create will cover topics related to Cather's novels, as well as sculptor and Creighton University professor Littleton Alston's new Willa Cather statue to be installed in Statuary Hall in Washington, D.C. All three summer interns possess curiosity about Red Cloud's rich literary history, and we at the National Willa Cather Center are enjoying our time working with Patrick, Korryn, and Audrey.
Patrick O'Neil 
Intern Patrick O'Neil is a graduate student at the University of Nebraska–Kearney working towards a masters in history. He is originally from Nebraska City, and was also the 2017 winner of the Antonette Willa Skupa Turner scholarship. As an undergraduate, Patrick received a B.A. in history and minors in agribusiness and national securities studies. After graduating from UNL in December of 2020, he worked as a rural carrier associate for the United States Postal Service for several months before beginning studies as a graduate student towards a masters in history at the University of Nebraska–Kearney in January of 2022. His favorite area of history is European medieval and early modern history, and he looks forward to learning and immersing in Willa Cather's literature and ties to Red Cloud as he pursues a career in historical-related research. 
Korryn Plantenberg
Korryn is a senior at the University of Nebraska Omaha majoring in English and her hope is that this internship will further prepare her to become an English professor. She enjoys literature and writing and was a peer mentor in exploratory studies at UNO, and enjoys spending time with students to explore majors and interests. Korryn aims to become a professor of English and she enjoys learning and spreading knowledge of Willa Cather and the Nebraska literary community. As a native to Nebraska, she has a great adoration for the land and enjoys spending time outside with family. When not doing schoolwork, giving tours, or working on projects at the National Willa Cather Center, she enjoys reading and listening to music.
Audrey Smith
Audrey Smith studies at University of Nebraska-Lincoln and is a Lincoln native.  She will be a fourth-year student at the University of Nebraska-Lincoln this upcoming fall and where she keeps busy as an English major with three minors in psychology, communications, and women's studies. She became interested in working at the National Willa Cather Center to gain experience in the humanities field and an overarching idea of what a career in humanities looks like. Her goal during her internship is to learn as much as possible and then use her knowledge to educate the public. While she admits to having a limited knowledge of Willa Cather, she has been excited to dive into her work and learn about Cather's life in Nebraska and learning more about the rich history of Red Cloud. In her free time, she enjoys reading and getting outside for camping or hiking; listening to music or podcasts; binge-watching TV shows; and spending time with friends and family.