Image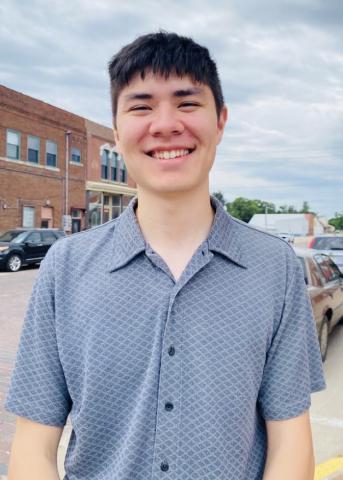 Image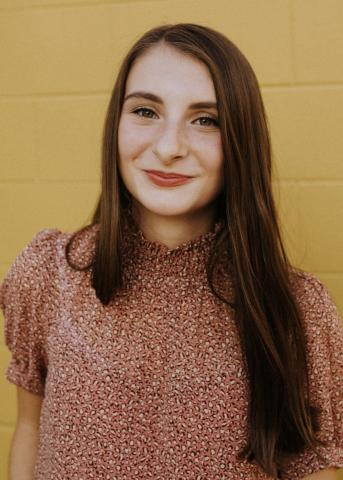 Meet our 2023 Humanities Interns!
Spending their summers with us in Red Cloud
The Humanities Internship at the NWCC offers an experiential learning opportunity for an advanced undergraduate (completed at least forty credit hours) or a graduate student in the humanities at the University of Nebraska (UNL, UNK, or UNO). It is funded through a collaboration between the University of Nebraska and the National Willa Cather Center.
---
Nolan Bennett, originally from Kearney, Nebraska, is a student at the University of Nebraska Omaha and will be graduating in December with a English degree and concentration in American Literature, and a minor in Psychology. Nolan says he feels very much "at home on the rolling plains of the Midwest" and is enjoying the prairie and farmland around Red Cloud, and being close to nature. Since arriving in Red Cloud he has increased his Cather reads from four novels to seven, after first being introduced through O Pioneers!
He came to the internship upon the recommendation of his professor, and Cather scholar, Dr. Charles Johanningsmeier.  As an intern, Nolan is helping out guests by working in the bookstore and giving town tours around Red Cloud, as well as researching resources for the website and in the archives, including some book club resources and a finding aid for the Southwick Collection. 
"I have already learned so much about Willa Cather and what the preservation of an author looks like and means. It has also been a great experience working with other like-minded people who care about the ongoing impact of Willa Cather and her writing. Although I have only been introduced to Cather in college, I became captivated by her control of language and use of Nebraska and the prairie as environments. I also wanted to gain some experience working in the humanities as I will need to find a job soon!"
Nolan enjoys reading, running, going for walks, and collecting film cameras and typewriters. "There is a wonderful spot to hammock up on Princess Hill and some friendly farm cats next to the Burlington Depot," he said. 
Lucy Koenig will be starting her third year of college at the University of Nebraska-Lincoln and plans to graduate in 2025. An English and Ethnic Studies Double Major, she has an interest in creative writing, literary studies and indigenous studies. Lucy became interested in this internship opportunity after taking a class with Dr. Emily Rau ("Literature in the Environment") in which they read O Pioneers! on the prairie. "That experience made me drop my biochemistry degree plans and pursue my true love: literature and writing," Lucy said. "Since then, I haven't been able to get enough Cather and her writing and decided that the perfect summer would be spent delving into her life in the place Cather grew up. "
While at the National Willa Cather Center this summer, Lucy is analyzing Cather's texts to create discussion questions and working in the archives and is fascinated by the "sheer influence the people of Red Cloud had" on the works of Cather. After graduation, she plans to pursue a PhD and teach at the collegiate level. 
Lucy enjoys writing, reading, experimenting with film photography, baking, and exploring the prairie. Her favorite Cather work is a close tie between The Professor's House and O Pioneers!
---
To learn more about our Humanities Intern program, read here or contact Rachel Olson, director of education and engagement, at rolson@willacather.org • The next application process will take place in spring 2024.