Image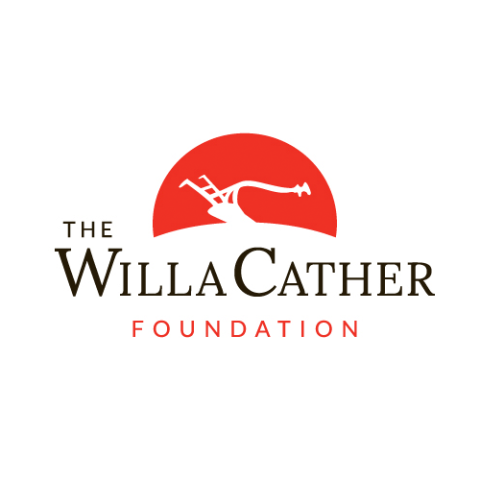 Music on the Prairie
When Willa Cather received the advice to write about the part of the world she knew best, she turned for inspiration to the Nebraska prairie that affected her youth. This summer, the Willa Cather Foundation will provide two special opportunities for visitors to explore the land that Cather so vividly described in works such as My Ántonia and O Pioneers!.
"Music on the Cather Prairie"
featuring Mike Adams and Pilgrim Classic Country
May 28 at 2:00 p.m. --$10
Relax, grab a brew, listen to the sweet sounds of music, and enjoy the beauty of the prairie at this inaugural event on May 28th at 2:00 p.m. The band Pilgrim Classic Country explores the evolution of Country music, an American musical phenomenon, with early Jimmie Rodgers (Blue Yodels), Bob Wills' western swing, and Sons of the Pioneers ("Tumbling Tumbleweeds") as well as musical greats Hank Williams and Ernest Tubbs and the classic country era of 1950s and 1960s. The performance will include songs by Patsy Cline, Kitty Wells, Waylon Jennings, Johnny Cash, Merle Haggard and contemporary greats like George Strait and Garth Brooks.
Guests are also welcome to explore the Willa Cather Memorial Prairie and learn about recent restoration efforts. The 608-acre prairie, located 5 miles south of Red Cloud, is unique in that it has never seen the blade of a plow. This ecological treasure is the largest never-been-plowed, native prairie in six counties.
Those attending are encouraged to bring lawn chairs or blankets. The Prairie is located 5 miles south of Red Cloud on the west side of Highway 281. The concert will be held in the Red Cloud Opera House in the event of inclement weather. Tickets are $10 and are available by calling 402.746.2641 or online at www.WillaCather.org.
Place-Based Identity: A creative-nonfiction workshop
focused on connections between self and place
With Angela L. Glover, Artist-in-residency
June 2-5, 2011
The 4th annual Prairie Writers' Workshop will provide participants with the rare opportunity to gain insight about nonfiction writing while visiting the prairie town that inspired Nebraska's Pulitzer Prize-winning author, Willa Cather. Angela L. Glover of Simpson College will serve as the artist-in-residency for this year's event.
Three-hour classes will be held daily throughout the residency and writers will be encouraged to visit the Willa Cather Memorial Prairie to glean inspiration from the land and its rare forbs and grasses. Guided tours of Cather's childhood home and other sites relating to her life and writing will also be available to registrants. The workshop will conclude with a public reception hosted by the Willa Cather Foundation at the Red Cloud Opera House on Sunday, June 5, at 3 p.m. Glover will read from her collection, and writers will have the opportunity to share their work with the public.
Registration is $50 for adults and $35 for students. Register online at www.WillaCather.org or call 866-731-7304.
About the artist: Angela Glover is a Visiting Assistant Professor of English at Simpson College, just south of Des Moines, Iowa, where she teaches writing and literature classes and coordinates the creative writing reading series. She completed graduate work at The University of Nebraska and The University of Kansas, obtaining her PhD in 2008. Her writing has appeared in The Mochilla Review, The Sequel, Heritage of the Great Plains, and Eureka Studies Teaching Short Fiction. Her memoir, All Skate, Now Reverse, is about growing up in the Midwest. As a collective work, it seeks to convey a greater truth about how family and place inform identity and is currently under consideration at Mid List Press. Presently, she's working on a couple of other projects. Glover's scholarly curiosity in place and identity includes a book project titled "[Re]-settling the United States: How Multicultural Gastronomy Influenced the Flavors of American Literature." This critical project looks at how the representation of food in the work of authors such as Willa Cather, Zora Neale Hurston, Jumpa Lahiri, Sandra Cisneros, and Amy Tan enables an understanding of cultural identity that is influenced by ethnic cuisine found in the United States.