Image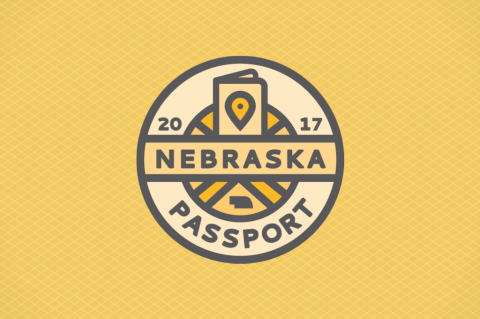 National Willa Cather Center selected as Passport Stop
The National Willa Cather Center is one of 80 attractions featured in the Nebraska Tourism Commission's summer 2017 Nebraska Passport program. The program is open to residents from across the United States and encourages tourists to travel Nebraska collecting stamps to earn prizes, while also supporting small businesses, attractions, and hidden gems. The National Willa Cather Center was selected as part of the "Celebrate Nebraska 150" tour. Visit us by September 30 to get your passport stamped. You may shop, take a full guided tour, or simply snap a selfie with Cather in our exhibit space to receive a free bookmark

FOR IMMEDIATE RELEASE

LINCOLN, Neb. (February 27, 2016)—The Nebraska Tourism Commission is pleased to announce the stops that will be in the summer 2017 Nebraska Passport.

"We're excited to continue this program for an eighth year. The Passport inspires Nebraskans and tourists to travel the state collecting stamps to earn prizes, while also supporting small businesses, attractions and hidden gems," said John Ricks, Nebraska Tourism executive director. "Every year since its inception the program has gained popularity. In 2016, more than 87,000 total stamps were collected and we expect 2017's participation to be even better."

The 2017 Passport will again feature 80 attractions on 10 themed tours with one tour honoring the state's sesquicentennial. Travelers will have from May 1 through September 30 to visit the attractions and get their stamps.

"The 2017 Passport program is focused on giving travelers truly memorable experiences," said Passport program coordinator Erin Wirth. "The 80 Passport stops offer a mix of thrilling, relaxing and unique adventures. Passport travelers will create lifelong memories while they have fun exploring Nebraska. From discovering Nebraska's hidden gems to celebrating Nebraska's 150th birthday, the 2017 Passport showcases what makes Nebraska special."

Passports will be available at participating stops starting May 1 or can be pre-ordered at http://nebraskapassport.com/requestyourpassport/. Participants are also encouraged to download the Nebraska Passport App for their smartphone and get stamped digitally, supplementing the physical Passport booklet for convenience. Please note, the passport app will be updated with the 2017 information on May 1. Those who used the mobile app last year will need to download the update to see the new program information. To download, search 'NE Passport' in the Apple App Store or the Google Play App Store.

Prizes for this year's participants will be announced at a later time.
 
Selected Sites:
 
THRILLS & CHILLS                          
Arrow Hotel (Broken Bow)           
Fort Cody Trading Post (North Platte)       
Fort Sidney Museum and Post Commander's Home (Sidney)                           
Historic Argo Hotel (Crofton)       
Klown Doll Museum (Plainview)  
Museum of Shadows (Elmwood)               
The Speakeasy (Holdrege)            
Trails and Rails Museum/BCHS (Kearney)
              
HIDDEN TREASURE
Brownville Historic District (Brownville, Stamps at Flatwater Folk Art Museum & Whiskey Run Creek Vineyard & Winery)
Chez Bubba Café (Goehner)         
Chili Dawg's Foods of Fire (Blair)                
Clayton Museum of Ancient History at York College (York)              
Gibbons Honey Farms (Crawford)                                                           
G.W. Frank Museum of History and Culture (Kearney)                                      
Pawnee City Historical Society & Museum (Pawnee City)  
Speedway Motors Museum of American Speed (Lincoln)   
 
ART FOR THE HEART
Artists' Cooperative Gallery (Omaha)                      
Cedar Creek Pottery (Beatrice)    
Main Street Studios & Gallery (Elkhorn)                   
Pender Quilt Tour (Pender, Stamp at Main Street Thriftique)              
Postscript (Ashland)                       
Prairie Arts Center (North Platte)
Robin's Nest (Springfield)              
Studio K Art Gallery (Grand Island)
              
HELLO SUNSHINE
Ash Hollow State Historical Park  (Lewellen)          
Crane Trust Nature & Visitor Center (Wood River)
Fort Robinson State Park & History Center (Crawford)        
Niobrara State Park (Niobrara)    
North Fork Outfitting LLC (Norfolk)                        
Ponderosa Cyclery + Tour (Omaha)                          
Red Willow State Recreation Area (McCook)         
Wildcat Hills State Recreation Area (Gering)            
              
A WARM WELCOME      
Aurora Downtown Square (Aurora, Stamps at The Renaissance Fine Art and Photography Studio & Aurora Floral)
Fairbury Downtown Square (Fairbury, Stamp at Stagecoach Mall Antiques/Main Street Coffee House)
Ord Downtown Square (Ord, Stamp at The Golden Husk Theater)
Our Corner Cottage Gifts (Wahoo)                           
Polish Heritage Center (Ashton)                 
Rustic & Red (Cozad)                     
Seward Downtown Square (Seward, Stamps at Red Path Gallery & Tasting Room & Chapters Books & Gifts)
Tecumseh Downtown Square (Tecumseh, Stamp at Johnson Country Museum)
 
CELEBRATE NEBRASKA 150         
Legacy of the Plains Museum (Gering)
Mari Sandoz High Plains Heritage Center (Chadron)            
National Willa Cather Center (Red Cloud)
NE 150 Mobile Museum  (Various Locations)
Nebraska History Museum (Lincoln)                         
Nebraska National Forest, Bessey Ranger District (Halsey)              
Nebraska State Capital (Lincoln)                
Stuhr Museum of the Prairie Pioneer (Grand Island)            
              
A LITTLE ME TIME
A Little Inspiration (Geneva)         
Chapman Swifts Coffee House (Kearney)
Citta' Deli (McCook)       
Double L Country Store and Café (Harrisburg)       
Lauritzen Gardens (Omaha)
Positively You Boutique (Central City)       
Smith Falls State Park (Valentine)
Something Special by Marilyn (Atkinson)
              
GOOD PEOPLE, GOOD TIMES     
17 Ranch Winery (Lewellen)
The Chocolate Bar (Grand Island)              
Glacial Till Tasting Room (Ashland)                           
Infusion Brewing Company (Omaha)                       
Junto Wine (Seward)
Legends of Clatonia (Clatonia)    
Odyssey (Hastings)          
The Tangled Tumbleweed (Scottsbluff)    
 
UNIQUELY NEBRASKA   
Ashfall Fossil Beds State Historical Park (Royal)                    
Bakers Candies Inc (Greenwood)               
Carhenge (Alliance)                        
Father Flanagan's Historic Home (Boys Town)
Happy Jack Chalk Mine (Scotia)                  
University of Nebraska State Museum - Morrill Hall (Lincoln)                          
Ole's Big Game Steakhouse (Paxton)                       
Runza Restaurant (Lincoln)
                             
BE A KID AGAIN
Dusty Trails LLC (North Platte)   
eCreamery Ice Cream & Gelato (Omaha)                      
Edgerton Explorit Center (Aurora)                            
Front Street Steakhouse and Crystal Palace Saloon (Ogallala)         
Horn T Zoo (Monroe)
Kimmel Orchard & Vineyard (Nebraska City)          
TTM Toys (Nebraska City)             
UNL Dairy Store (Lincoln)