Image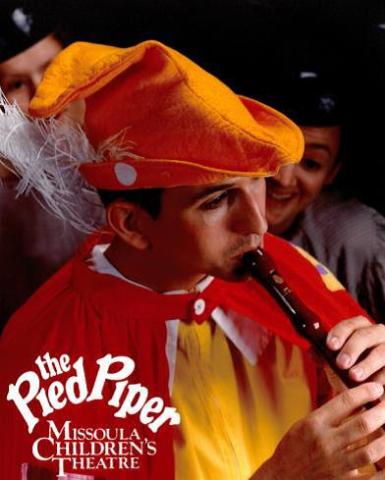 Pied Piper
The Pied Piper Auditions
Auditions will be held for the Missoula Children's Theatre (MCT) production of THE PIED PIPER will be Monday, August 1st at the Red Cloud Opera House. All those auditioning should arrive at 10:00 a.m. and plan to stay for two hours. Some of the cast members will be asked to stay for a rehearsal immediately following the auditions.
Among the roles to be cast are the Pied Piper, Sara, the Mayor's Son and Daughter, the Mayor's Council, Cooks, Townskids, and the troublesome Rats. Students entering grades 1st through 12th are encouraged to audition. No advance preparation is necessary. Assistant Directors will also be cast to aid in rehearsals throughout the week, and to take on essential backstage responsibilities.
The Missoula Children's Theatre touring productions are complete with costumes, scenery, props and makeup. MCT Tour Actor/Directors will conduct rehearsals throughout the week from 10:00 a.m. to 2:30 p.m. each day.
THE PIED PIPER will be presented on Friday, August 5 at 7:00 p.m. and Saturday, August 6 at 4:00 p.m. in conjunction with Red Cloud's Street Car Days celebration. The Missoula Children's Theatre residency at the Red Cloud Opera House is brought to you by the Kinder Porter Scott Family Foundation, the Republican Valley Arts Council, and the Red Cloud Women's Chamber. The Willa Cather Foundation and the Red Cloud Opera House receives ongoing support from the Nebraska Arts Council, the Nebraska Cultural Endowment, and the National Endowment for the Humanities.
For more information or tickets, call 402.746.2641 or log on to www.WillaCather.org.