Image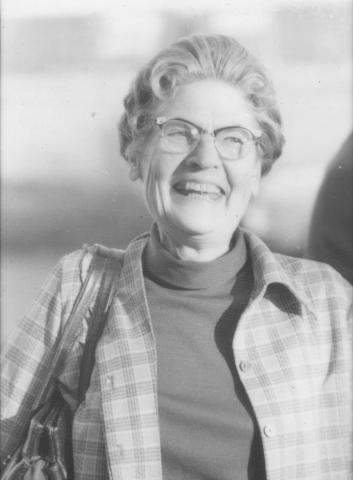 Remembrances of Mildred Bennett Sought
In collaboration with the National Willa Cather Center, author Will Fellows is working to bring forth a publication on the vision, passion and persistence of our founder, Mildred Rhoads Bennett (1909-1989). Bennett's work to preserve key elements of Willa Cather's early years in Nebraska began in the 1940s and she had many dedicated collaborators through several decades. One of them, Ron Hull, states in his memoir that Mildred Bennett "could have literally stepped out of a Willa Cather novel. Like some of Cather's heroines, Mildred was a strong, fiercely independent, intelligent woman who loved the land and planted her roots deeply in the soil of Webster County, Nebraska." *
With a longstanding interest in the world of Willa Cather and in the organization that preserves and interprets that world for those of us living today, Fellows considers Mildred Bennett to be a fascinating figure who deserves greater attention. In his own words:
"I wish to explore the life of Mildred Bennett and, inextricably, the life of the organization she was instrumental in creating. In doing this, I intend to make use of materials in the National Willa Cather Center archives, and to glean information and insight from the published and unpublished texts of Bennett's autobiography. But my first priority in this project is to interview individuals who knew Mildred Bennett. I would be delighted and very grateful to have you participate in this project.

If you would be willing to have a phone conversation/interview with me, I would provide you with my questions in advance, so you would have time to think about things. If you would prefer to respond to my questions in writing instead of conversation, I would be glad to connect with you by email or postal mail. Even if you think you have nothing extraordinary to share with me regarding your memories of Mildred Bennett, I hope you will tell me what you can: Everything, however seemingly unremarkable, contributes to a richer composite portrait."
If you have information or are interested in being interviewed, you can reach Will Fellows at willfellows@hotmail.com or at 414-208-9730.
* Ron Hull, Backstage: Stories from My Life in Public Television (Lincoln: University of Nebraska Press, 2012), 186.