Image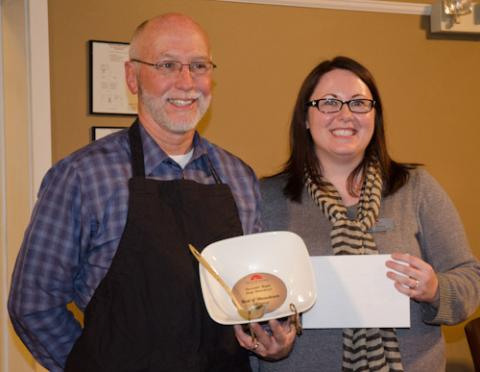 Ring in the Holiday Season in Red Cloud
RING IN THE HOLIDAY SEASON IN RED CLOUD
(Red Cloud, NE) —On Sunday, December 7 three of Red Cloud's non-profit organizations will hold special holiday events that the public is invited to attend. These activities are a great chance to ring in the holiday season while supporting the programs and services of the Auld Public Library, Webster County Museum, and the Willa Cather Foundation.
The Auld Public Library is hosting their annual Tour of Homes from 1-4 p.m. on December 7. Tickets and maps are $10 and can be purchased at the Library beginning at 12:30 p.m. This event is open to everyone 10 years of age and older.
Featured stops on the tour include the homes of Ryan and Krystal Zimmerman, Kirk and Becky Rundle, and the Cather Second Home. Guests will be served cookies and cider at the Library. Proceeds from the Tour of Homes will benefit the renovation project at the Library.
The Webster County Historical Museum will be hosting their 24th annual Festival of Trees from Saturday, December 6 through Sunday, December 14 from 1-6 p.m. daily. The festival showcases dozens of decorated holiday trees displayed throughout a winter wonderland.
Warm up in the evening following the tour and festival at the Willa Cather Foundation's inaugural December Night Soup Showdown at the Red Cloud Opera House from 5:30 to 8:00 p.m. Open to the public for a free will donation, come sample some of the best soups in town. A "Best of the Showdown" will be awarded to the soup chef receiving the most monetary votes by attendees and will receive a 2015 Red Cloud Opera House Season pass and a traveling trophy. Proceeds from the Soup Showdown will benefit the arts and educational programs of the Willa Cather Foundation.
The Willa Cather Foundation is still accepting chefs to compete in the Soup Showdown. Chefs are asked to provide a large roaster of their soup and be on hand to serve their soup by 5:00 p.m. the day of the event. No entry fee is required to participate.
To enter your soup in the Soup Showdown, please contact Program and Development Coordinator Kara Faber at (402) 746-2653 or kfaber@willacather.org. For more information contact Teri Eberly about the Tour of Homes at (402) 746-3352 and Teresa Young about the Festival of Trees at (402) 746-2444 or (402) 746-2450.