Image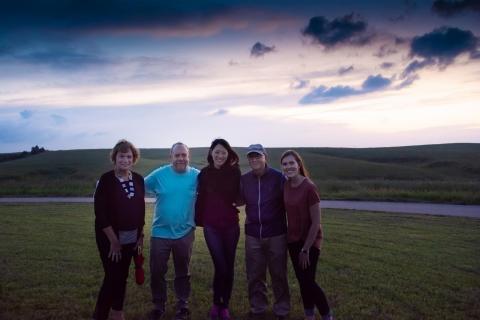 Image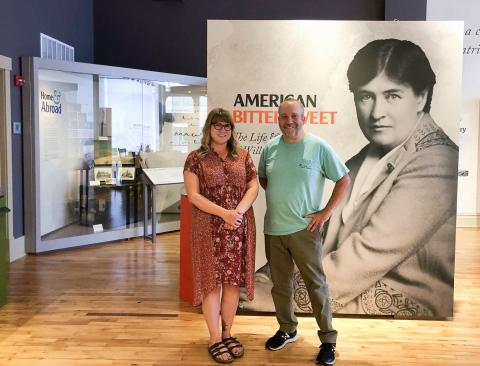 Special Guests: Paul Giamatti and Clara Wong
Actors Paul Giamatti and Clara Wong, of Showtime's hit series Billions, made a special visit to Red Cloud and the National Willa Cather Center last week. Wong and Giamatti, who joined filmmaker Alexander Payne for a weekend of events at Omaha's FilmStreams, enjoyed tours of the Cather historic sites, the Willa Cather Memorial Prairie, and a quiet stay in the Cather Second Home guest house. 
"My mother was a high school English teacher," Giamatti said. "My Ántonia was something she taught a lot, and so Cather was always around." Giamatti was an English major before becoming an actor and shared that he was currently reading Cather's The Song of the Lark and had particularly enjoyed Death Comes for the Archbishop, a novel he would love to see adapted for the big screen. For Wong, a native of Illinois, this visit marked her first Cather experiences. Both actors live and work in Brooklyn, New York, and appreciated their quiet visit to Red Cloud, eating at local restaurants and exploring on their own. 
"It was incredible to get to feel so close to Willa Cather," Giamatti wrote of his stay, "and to get so close to the lovely folks in the town." Giamatti is best known for his movie roles like Payne's Sideways, Steve McQueen's Twelve Years a Slave, and the adaption of David McCullough's Pulitzer Prize-winning biography of John Adams.