Image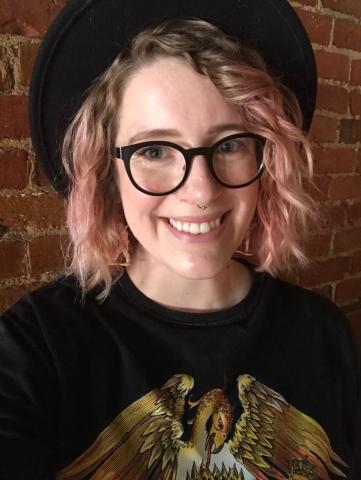 Image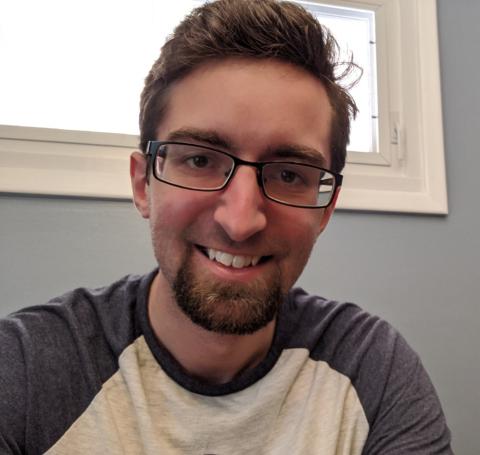 Students Braxton Benes and Alise Perault Join the Willa Cather Foundation as Summer Interns—Remotely!
Despite the staffing difficulties created by the COVID-19 pandemic, the National Willa Cather Center was able to reconfigure two summer internships to be entirely remote while still giving each intern valuable museum work experience. Our two interns this summer are Alise Perault and Braxton Benes, and they are working on assessing our educational resources, as well as revising our walking tour brochure, and prairie signage. Both Alise and Braxton have a passion for learning and museum work, and we thought it would be fun to share a little bit about them.
Alise Perault is a Preservation Studies graduate student (with a concentration in house museums) at Boston University and is originally from Columbus, Nebraska. Her interest in Willa Cather emerged as a result of working at the Molly Brown House Museum in Denver, Colorado. Alise became interested in women's history and literature, particularly in her home state of Nebraska, and began reading Willa Cather's novels along with books by Mari Sandoz and Bess Streeter Aldrich. Recognizing the value of museums was nothing new to Alise; her father would make sure that any family trips included a museum trip on the itinerary, and these childhood experiences have helped Alise understand the role physical place and objects play in recounting history, as well as "the gaps museums can fill in [one's] education."
Although the original plan for our interns was to have them work on-site, Alise has adapted to a remote work set-up. Of all the things she has learned about remote work in the last few months, she says that creating and maintaining routines has helped her stay productive. Still, she would love to be able to visit and work at the NWCC, especially to spend time in the archives and tour each of our Cather sites. When she is not researching education programs for historic house museums, Alise's favorite way to lose track of time is reading. She recently finished The Book Thief by Markus Zusak and The Island of Sea Women by Lisa See. Alise celebrates her accomplishments and treats herself by eating tres leches cake from her favorite Columbus bakery. She also reports that Greta Gerwig should direct the movie based on her life.
Braxton Benes is pursuing an English degree at the University of Nebraska-Lincoln, where he is also an editor for Laurus, an undergraduate literary magazine. Thanks to a "deep interest in history," Braxton appreciates how museums give visitors the opportunity to experience the past and ultimately make connections to the present and predictions about the future. As a high school student, Braxton was required to read My Ántonia, and he became interested in how the book's time period and prairie setting connected to the environmental and gender issues simmering beneath the novel's plot.
As the humanities intern, Braxton's main project is redesigning some of our self-guided visitor materials, and while his tasks are well-suited to working remotely, he is surprised by how easily pets and the other realities of domestic work spaces can become distractions. It is certainly an adjustment to settle on a remote workflow during a pandemic, but Braxton is still able to celebrate a productive work week by enjoying chocolate and splurging on special meals. When asked who should direct the movie of his life, Braxton, without hesitation, named Wes Anderson as his preferred auteur. Like Alise, if Braxton were working on-site, he is most interested in experiencing the guided tours and also visiting the prairie. Much like one of his favorite fantasy book series, the Mercy Thompson novels by Patricia Briggs, Braxton appreciates skillful world-building in writing, and being in Red Cloud in person would bring additional clarity to Cather's own fictional world.
We look forward to weloming Braxton and Alise to Red Cloud in the future! A special thanks to the Nebraska Cather Collaborative and the Philip and Helen Cather Southwick Fund at the University of Nebraska Foundation for their support of the Humanities Internship at the National Willa Cather Center, of which Benes is the first intern.