Image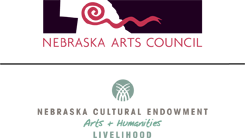 Willa Cather Foundation Awarded Operations Support from Nebraska Arts Council
The Willa Cather Foundation was recently awarded a grant of $31,348.00 by the Nebraska Arts Council. This grant will provide general operations support for Red Cloud Opera House programming and other arts-related projects at the National Willa Cather Center for 2021-2022.
Nebraska Arts Council executive director Suzanne Wise commented, "The National Willa Cather Center and Red Cloud Opera House contribute a great deal to the advancement of the arts in Red Cloud. We commend the work being done by organizations such as the Willa Cather Foundation because the arts are important to the education and quality of life for all Nebraskans."
The Red Cloud Opera House (RCOH) provided Cather with abundant arts and cultural experiences in the late 1880s. In a 1929 interview, she recalled, "But I am sorry that the old opera houses in the prairie towns are dark, because they really did give a deeper thrill, at least to children." Since its restoration by the Willa Cather Foundation in 2003, the RCOH has once again become a vibrant cultural center for the community and a beacon for the arts on the wider prairie.
As it was in Cather's day, the RCOH hosts regional musicians as well as popular theatre productions and entertainers. Executive director Ashley Olson said that "the RCOH and its programs have traditionally spurred economic activity in the community and provided area residents with free or affordable access to the arts." She added, "We are very grateful for the financial support that we receive from Nebraska Arts Council and we are excited to welcome performers and patrons for live programming again."
In addition to the theater, the ground level of the RCOH contains a beautiful gallery space that is utilized year-round to display artwork from the Foundation's permanent art collection, host traveling exhibits, and display the artwork of many Nebraska-based and regional artists.
For more about upcoming programs click HERE.
About the Nebraska Arts Council
Nebraska Arts Council (NAC), a state agency, provides numerous grants, services and special initiatives that help sustain and promote the arts throughout Nebraska. NAC is supported by the Nebraska Cultural Endowment, Nebraska Legislature and National Endowment for the Arts. To learn more, visit artscouncil.nebraska.gov.