Image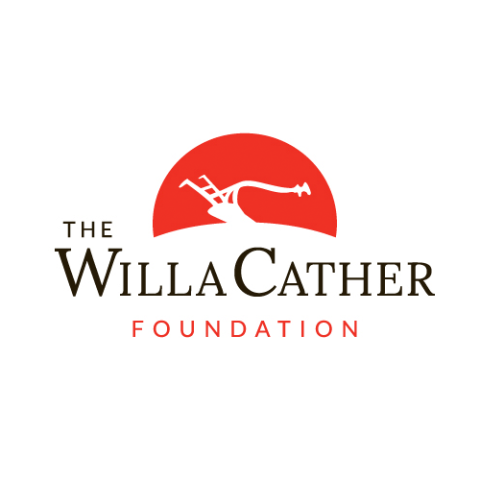 Willa Cather Foundation Board of Governors Install New Officers
Willa Cather Foundation Board of Governors Installs New Officers
Red Cloud, Nebraska, January 19, 2011 — The Willa Cather Foundation's 29-member Board of Governors has elected new officers to continue the preservation and promotion of the life, times, settings, and work of Willa Cather.
Susan Maher, Dean of the College of Liberal Arts at University of Minnesota, Duluth, was officially installed as president on Saturday, January 15, during the Foundation's board meeting held at Kutak Rock Law Firm in Omaha, Nebraska. Maher succeeds Jay Yost, who served as president since January 2009. ―Yost has been instrumental in advancing the Foundation's development program and growing our membership base,‖ said Maher. ―One of my goals is to continue building on that success by increasing awareness of Cather's legacy and expanding our educational outreach activities.‖
Yost remains a member of the Foundation's Board of Governors and will serve in an advisory role as President Emeritus. Other members holding officer roles this year include: Thomas Reese Gallagher, New York, New York - Vice President, Glenda J. Pierce, Lincoln, Nebraska - Secretary, and David H. Porter, Saratoga Springs, New York – Treasurer.
The Willa Cather Foundation is a 501(c)(3) not-for-profit organization that preserves and promotes the work, life, times, and Nebraska historic sites of American literary giant Willa Cather. Its Spring Conferences, International Seminars, Elderhostels, Prairie Writers' Workshops, and Newsletter & Review exemplify the WCF's commitment to academic and artistic excellence.
For the first 20 years of its existence, the Willa Cather Foundation concentrated on preserving and restoring sites important to the life and works of Willa Cather. Today, six of the restored properties are owned by the Nebraska State Historical Society, but managed by the Willa Cather Foundation. These sites are the Garber Bank Building, the Cather Childhood Home, the Grace Episcopal Church, the St. Juliana Catholic Church, the Burlington Depot, and the Pavelka Farm, located fourteen miles north of Red Cloud. In addition, the Willa Cather Foundation owns and manages the 1885 Red Cloud Opera House, the Baptist Church, the Harling House, and the Moon Block. Taken together, the Willa Cather Foundation historic site has the largest number of national historic designated buildings devoted to one author in the United States. In addition, the Willa Cather Foundation owns and manages the Willa Cather Memorial Prairie, a 608-acre tract of unbroken prairie located five miles from Red Cloud.
The Willa Cather Foundation offices are presently located in the newly restored 1885 Red Cloud Opera House in Red Cloud. A bookstore within the Opera House carries all of Cather's works as well as many books written by others about Willa Cather. Art and educational exhibits regularly hang in the gallery, located on the main level of the Opera House.
Both town and country tours of sites related to Cather are available; for more information, visit www.WillaCather.org or call 866-731-7304.