Image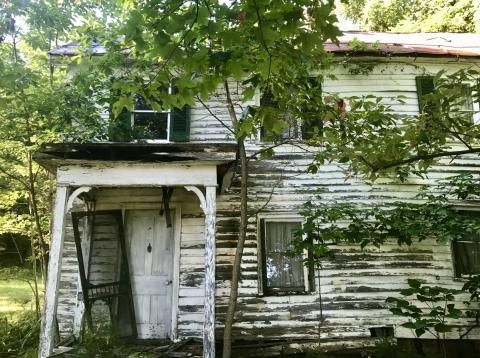 Support the Willa Cather Birthplace Fund
Now saved from demolition, funds needed for preservation efforts
As American author Willa Cather's 150th birthday approaches, her birth home, a rural farmhouse in the Shenandoah Valley of Virginia, was at risk of collapse. The original wooden structure, which has fallen into disrepair, will require significant restoration in order to be saved. In May 2023, Virginia realtor Katherine Solenberger purchased the house to ensure its stabilization and preservation. Her intention is to donate the property to a nonprofit that is currently being formed. The Willa Cather Foundation is continuing to work alongside stakeholders in Virginia to ensure the site's preservation.
The Cather birthplace remains a testament to the humble, rural origins of a great writer who, toward the end of her life, struggled to write the story of her home state. Sapphira and the Slave Girl (1940) is of increasing interest to contemporary Cather scholars, and the preservation of this birthplace could attract more visitors to explore the beauty and complexity of Cather's Shenandoah Valley home.
As a child of Virginia's difficult post-Civil War Reconstruction, young Willa was surrounded by family members who, in her father's family, had supported the Union and, in her mother's family, had fought in the Confederate army. Cather's grandmother, Rachel Seibert Boak, was the inspiration for Rachel Blake in Sapphira, who assists a young enslaved woman escape captivity.
The birthplace has been on the National Register of Historic Places since 1978. Willa Cather last visited the region in the 1930s while doing research for her final novel Sapphira and the Slave Girl, which she described as the most difficult book she ever wrote. Her family stories and memories of the region are entangled in the book, which was an attempt to confront the slaveholding realities in her family's past.
---
Image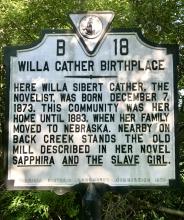 Gifts to the "Willa Cather Birthplace Fund" will support the stabilization and preservation of the Willa Cather Birthplace, whether carried out by Willa Cather Foundation or another 501(c)(3) nonprofit collaborator with a similar purpose.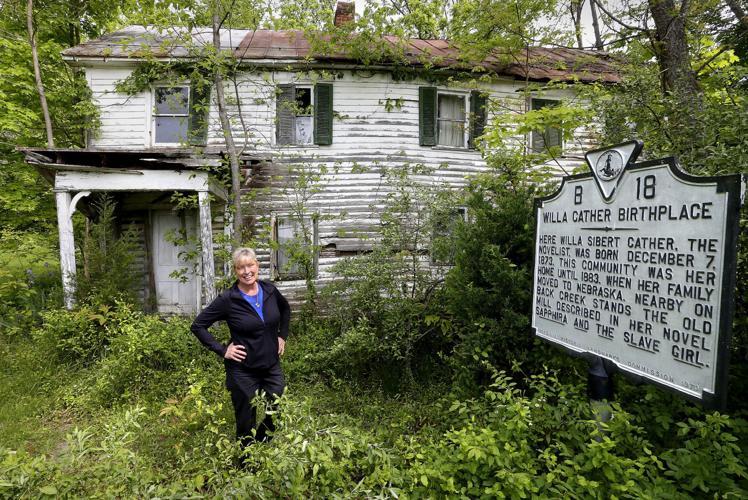 Birthplace Acquired to Ensure Preservation
Thank You Katherine Solenberger
The Willa Cather Birthplace property is now in the hands of a woman with an extensive background in historic preservation. Katherine Solenberger, a local realtor known for her work preserving historic sites graciously purchased the literary landmark and the surrounding five acres. She intends to donate the property to a nonprofit that is presently being formed to receive the house in the interest of restoration.