Image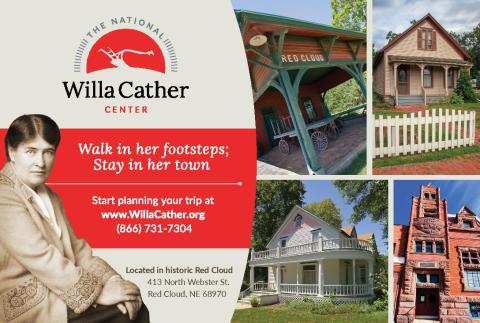 Image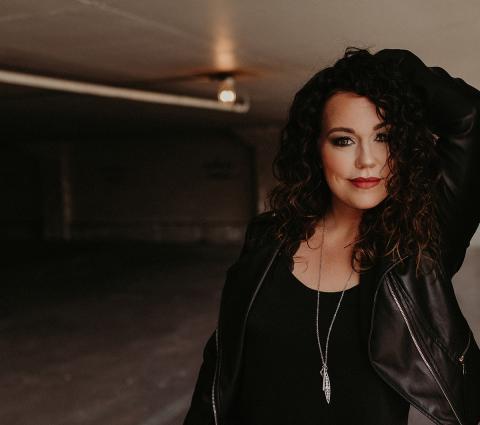 "A Walk in Her Footsteps" Tour & Theater Package
National Willa Cather Center
413 N. Webster Street
Red Cloud, NE 68970
United States
Spend three inspiring days, October 25-27, exploring Willa Cather's world and Red Cloud with our newly launched "A Walk In Her Footsteps" weekend escape! For this weekend we're offering a combined special package that includes a performance of the Sheila Greenland Band at the Red Cloud Opera House on Saturday, October 26, lodging for two nights, guided Willa Cather-related site tours, and more!
*Your tour package includes:
Two nights in our Cather Second Home, a host-free guest house (including breakfast);
A VIP tour of our Special Collections & Archives and "American Bittersweet" exhibit;
A guided 7-Building Willa Cather site tour on Friday afternoon;
A guided Country Tour on Saturday morning of rural Cather-related sites in the scenic landscape of Webster County;
A gourmet picnic basket provided from Hometown Market to bring to the Willa Cather Memorial Prairie where you might catch a magnificent prairie sunset, weather-permitting (around 6:30 p.m. this weekend);
A Saturday evening performance of the Sheila Greenland Band at the Red Cloud Opera House.
**Taxes and Red Cloud Opera House performance are included in package pricing
This is the perfect time of year to get away to "Cather Country" and there is something for everyone in this immersive and enjoyable respite in our unique prairie town.
For more information about our newly-launched "A Walk in Her Footsteps" tour, click HERE.
CONTACT
LauraLea Johnson at the National Willa Cather Center with questions, availability, or to book directly: ljohnson@willacather.org or 402-746-2653. You may also book on-line, above.
Our office hours are Monday-Friday from 9:00 a.m. to 5:00 p.m.