Image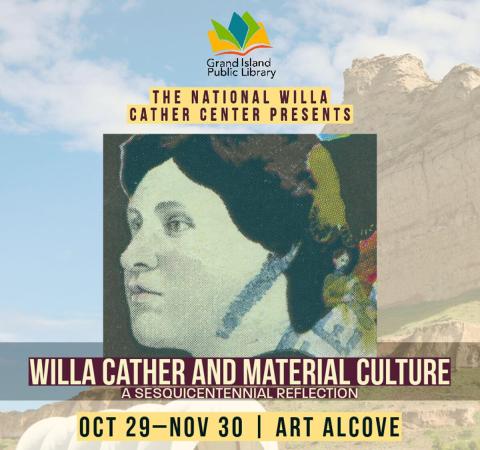 Image
Image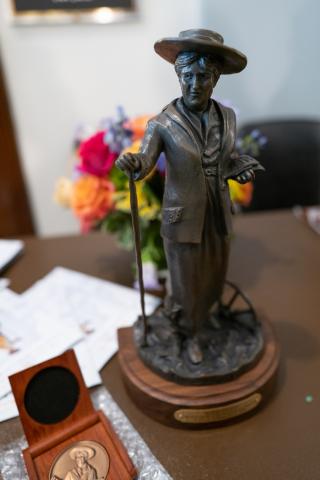 Willa Cather and Material Culture: A Sesquicentennial Reflection
Willa Cather Statue Dedication & Opening Reception
Grand Island Public Library
1124 West 2nd Street
Grand Island, NE 68801
United States
Celebrate the 150th birthday of one of Nebraska's treasured authors, Willa Cather, with a pictorial exhibit of intimate portraits of scenes and objects from Cather's beloved hometown of Red Cloud. Willa Cather: A Sesquicentennial Reflection features photographs by Betty Kort. Viewers will be able to consider this collection in juxtaposition with Cather's timeless words.
The opening reception will feature remarks by Ashley Olson, executive director of the National Willa Cather Center, and include the reveal of artist Littleton Alston's statuette of Willa Cather, which is modeled after the statue that was unveiled in National Statuary Hall of the U.S. Capitol this year. The statuette is a recent gift to the Grand Island Public Library from Glenda J. Pierce, member of the Willa Cather Foundation Board of Governors, and Jeff Kirkpatrick; it will be permanently displayed in the library's rotunda.
The exhibit will be on display from October 29-November 30 during the Grand Island Public Library's open hours.
This event if free of charge.
Learn more about Willa Cather and Material Culture and artist Betty Kort.