Image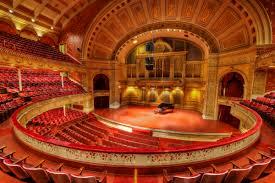 Willa Cather's Iron City Music
Carnegie Music Hall
4400 Forbes Ave
Pittsburgh, PA 15213
United States
Willa Cather's Iron City Music
FREE Admission— and all are welcome! 
(Reservation of free ticket is required.)
Featuring the Washington (PA) Symphony Orchestra
Yugo Sava Ikach, Music Director & Principal Conductor
Enjoy a performance of orchestral pieces related to the work of Pulitzer Prize-winning author Willa Cather during her decade living in Pittsburgh, 1896-1906. Selections will include works by Wagner, Rossini, Dvorak, Mozart, and others.
For more information and tickets contact Brett Vanderlaan at 301-919-1835, ironcityconcert@aol.com.
This event is being offered in conjunction with the 16th International Cather Seminar, June 11-17, 2017.   Please click here to learn more about the conference.