Image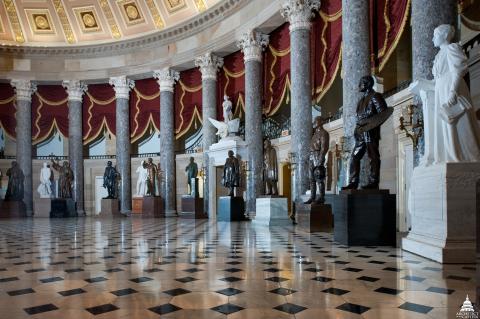 Willa Cather Statue to be Unveiled in National Statuary Hall of the U.S. Capitol
First Pulitzer Prize Winner and Twelfth Woman in the Collection
The Willa Cather National Statuary Hall Selection Committee is pleased to announce that Willa Cather's bronze sculpture by artist Littleton Alston will be dedicated and unveiled for the first time in Statuary Hall of the U.S. Capitol on Wednesday, June 7, at 11:00 a.m. ET.
Cather will be the first Pulitzer Prize winner and the twelfth woman represented in the National Statuary Hall Collection. She joins Ponca Chief Standing Bear, installed in 2019, as one of two new sculptures that represent Nebraska. The installation ceremony will occur exactly six months before her 150th birthday on December 7, an event being celebrated throughout the year and across the country. The occasion also comes in the centenary year of her Pulitzer Prize for One of Ours.
Image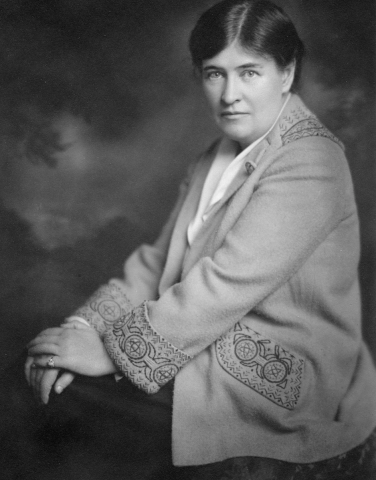 The public is invited to watch the dedication ceremony at 10:00 a.m. CT with live viewing parties at the Nebraska History Museum in Lincoln and at the National Willa Cather Center's Opera House in Red Cloud. These are free events and open to all. The ceremony will be broadcast live on the website of the Speaker of the House.
Following the livestream at the Nebraska History Museum, Dr. Nathan Tye from the University of Nebraska at Kearney will speak on "Willa Cather as a Nebraskan." In Red Cloud, guided tours of Cather historic sites will be offered at 11:00 a.m., and 1:00 and 3:00 p.m. 
World renowned author Willa Cather spent her formative years in Red Cloud and graduated from the University of Nebraska-Lincoln in 1895. She once said in an interview, "I had searched for books telling about the beauty of the country I loved, its romance, and heroism and strength and courage of its people that had been plowed into the very furrows of its soil, and I did not find them. And so I wrote O Pioneers!." This novel and others set in Nebraska, including My Ántonia and A Lost Lady helped to establish Cather's career and introduce readers to a compelling time in Nebraska history.
Littleton Alston, associate professor of sculpture at Creighton University in Omaha, was selected from over seventy artists to create the Willa Cather statue. Alston becomes the first African American artist to have a sculpture in the National Statuary Hall Collection.
"It was an immense honor to create the Willa Cather sculpture for Statuary Hall, and I'm thrilled that Nebraska will finally have a literary heroine representing our state in the U.S. Capitol," said Alston. "I've come to know some remarkable people over the course of this project, including individuals who have volunteered their services for the past three years to bring the unveiling of the statue to fruition. I'm looking forward to seeing Willa in our nation's capital."
Image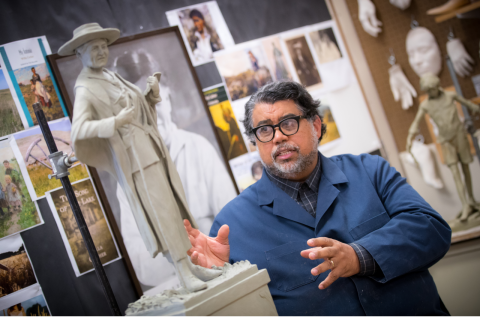 Ashley Olson, executive director of the National Willa Cather Center added, "Willa Cather was always a champion for Nebraska. While her writing spans settings that include the desert Southwest, seventeenth century Quebec, and the Shenandoah Valley of Virginia, among others, many of her most well-known stories are about Nebraska and its people. I hope her representation in our U.S Capitol will encourage even more readers to discover the beauty and complexity of her writing."
The late Ron Hull, longtime champion of Willa Cather and chair of the Willa Cather National Statuary Hall Selection Committee, remarked during the design process, "Littleton Alston has created a work of art: writer Willa Cather is at work, walking with quickened steps through the Nebraska landscape. Her pen is in hand with her head held high, while her eyes capture thoughts of a story being created in her mind. This sculpture will be a worthy addition to National Statuary Hall and Cather a fine representation of our Nebraskan ethos."
Jill Dolberg, interim director and CEO of History Nebraska added, "History Nebraska has been proud to host and support the Willa Cather National Statuary Hall Committee's work over the last five years. I am thrilled that Willa Cather, an author who explored both the meaning and place of gender roles, now represents Nebraska at our nation's Capital. Having her share space with our other state statue of Standing Bear, a Ponca champion for Civil Rights, speaks to the diversity of Nebraska and our state's place in the nation's history."
University of Nebraska-Lincoln faculty members Andrew Jewell and Melissa Homestead praised Cather's selection as a representative of Nebraska history and culture. 
"Willa Cather very explicitly represents Nebraska and Nebraskans in multiple works," said Jewell, co-director of UNL's Center for Digital Research in the Humanities and advisory editor to the Cather Archive. "She is a key voice in telling the story of our state. To have her statue alongside that of Chief Standing Bear in the U.S. Capitol reflects the complex history of Nebraska. Their stories represent very different experiences and, as a Nebraskan, I'm thrilled that they will be there together." 
Homestead, professor of English and director of the Cather Project at the University of Nebraska-Lincoln, described Cather as one of the university's most distinguished graduates. "She attended at an exciting time with interesting people who went on to do interesting things and the university is featured in some of her novels," Homestead said. "Even after she left, she was called to represent Nebraska and she spoke to the world as a Nebraskan." 
New Statues for Nebraska

It is our great pleasure to share that Willa Cather will be one of two Nebraskans to represent the state in the National Statuary Hall Collection at the U.S. Capitol in Washington, D.C. This not only signifies Cather's importance to Nebraska but her national literary stature. As a result of the passage of LB 807 in 2018, statues of Willa Cather and Ponca Chief Standing Bear will be installed in National Statuary Hall, replacing Nebraska's statues of Julius Sterling Morton and William Jennings Bryan, which have stood proudly for over eighty years and will be rehomed in Nebraska.

The Willa Cather National Statuary Hall Selection Committee was created to select a sculptor, review and approve plans for the statue, and identify a method to obtain funding for the project. No state funds are allocated to the project, so a cash fund was created to accept private donations and will be administered by History Nebraska.

The late Laurie Smith Camp, Senior U.S. District Judge, provided the generous donation to fund the statue and graciously shared her motivation. "As a life-long Nebraskan, I'm extraordinarily grateful to our state senators for their decision to recognize two courageous individuals, Ponca Chief Standing Bear and Willa Cather, who continue to inspire and influence a growing number of people world-wide," Camp said. "I offered my support for Willa Cather's statue because reading her novels and stories in the late 1990s changed the course of my life. The opportunity to support a work of art in Cather's likeness, which will stand in our national Capitol for generations to come, was something I could not pass up, and the chance to participate in this moment was too sweet to lose." 

Creighton University professor and renowned sculptor Littleton Alston won the Willa Cather National Statuary Hall Competition, which drew more than seventy artist applicants from throughout the U.S. It was Alston's intention to capture the essence of Cather in sculptural form, as well as her keen intellect and sensitivity. Alston was particularly struck by photos of Cather, noting "the twinkle in her eyes, and the sense that she was a vividly intelligent individual. I aim to capture her standing, as if surrounded by nature, at home in the Nebraska prairie."

Cather's likeness will join less than a dozen other women currently represented in the collection. The Cather statue will be dedicated and unveiled on June 7, 2023, at 11:00 a.m eastern time. A special thanks to Willa Cather Foundation member Peg O'Dea Lippert, for conceiving the idea of proposing Cather for inclusion in Statuary Hall, to State Senators Tom Brewer and Burke Harr for their work on LB 807, and to the Willa Cather National Statuary Hall Selection Committee.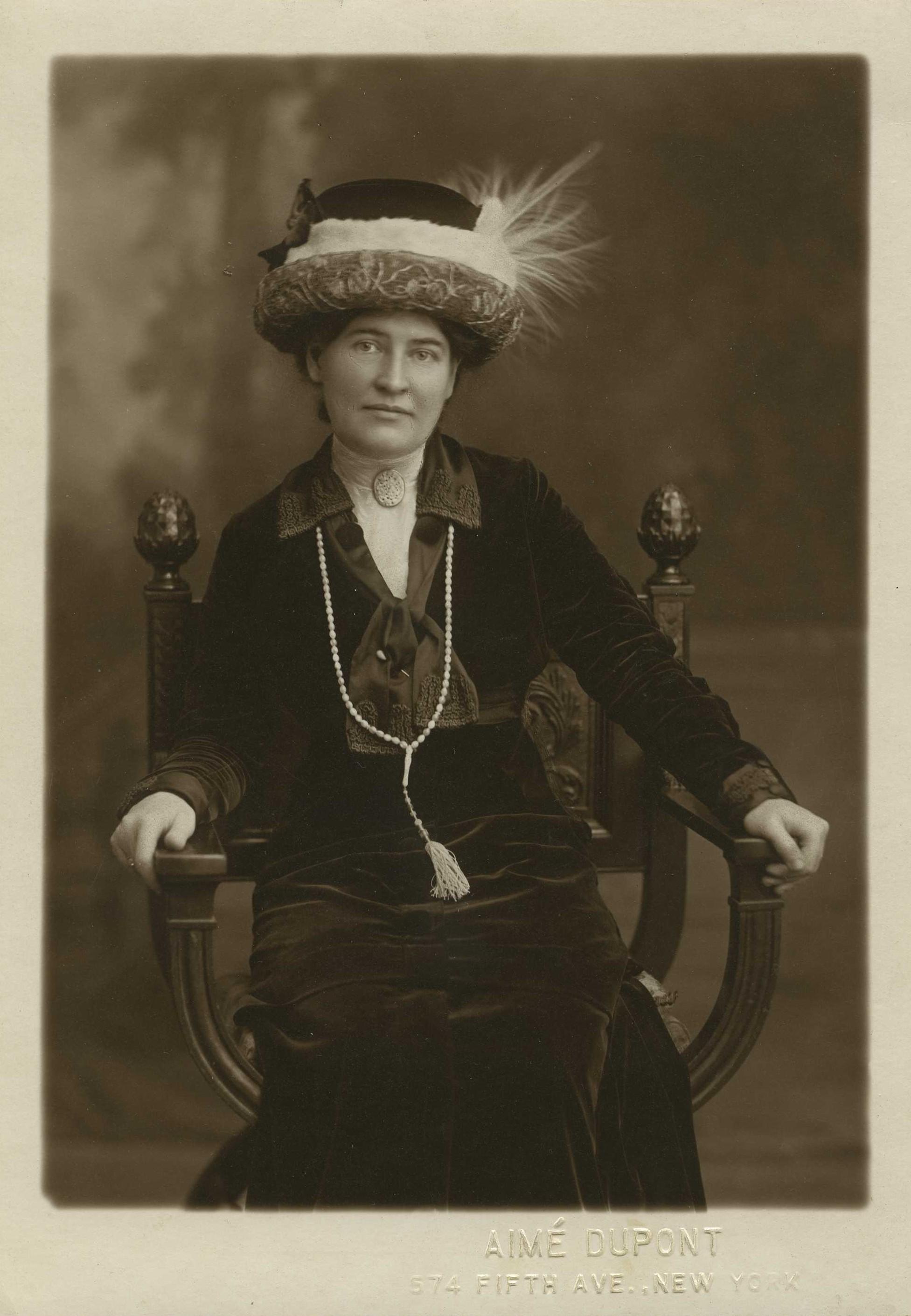 Why Cather, Why Now?
When critic Randolph Bourne heralded My Ántonia as the arrival of the "American novel," in 1918, he could not have known the many ways the novel would remain relevant to today's American experience. An author of complex American stories, Cather wrote from a perspective and in a style that had not been previously represented in literature. She was a self-made woman who spent most of her adult life living and working in New York City. Among other narratives, Cather wrote about the homestead experience; the settlement and growth of middle America through the arrival of diverse immigrant groups during the late-nineteenth century; the escape of an enslaved individual in pre-Civil War Virginia; the impact of the Great War; the convergence of Indigenous, Hispanic, and Euroamerican cultures in the desert southwest; and the pursuit of artistic success. Cather's literature and correspondence remain the subject of scholarly inquiry. Her writing has been translated into over forty languages and is still read by people worldwide.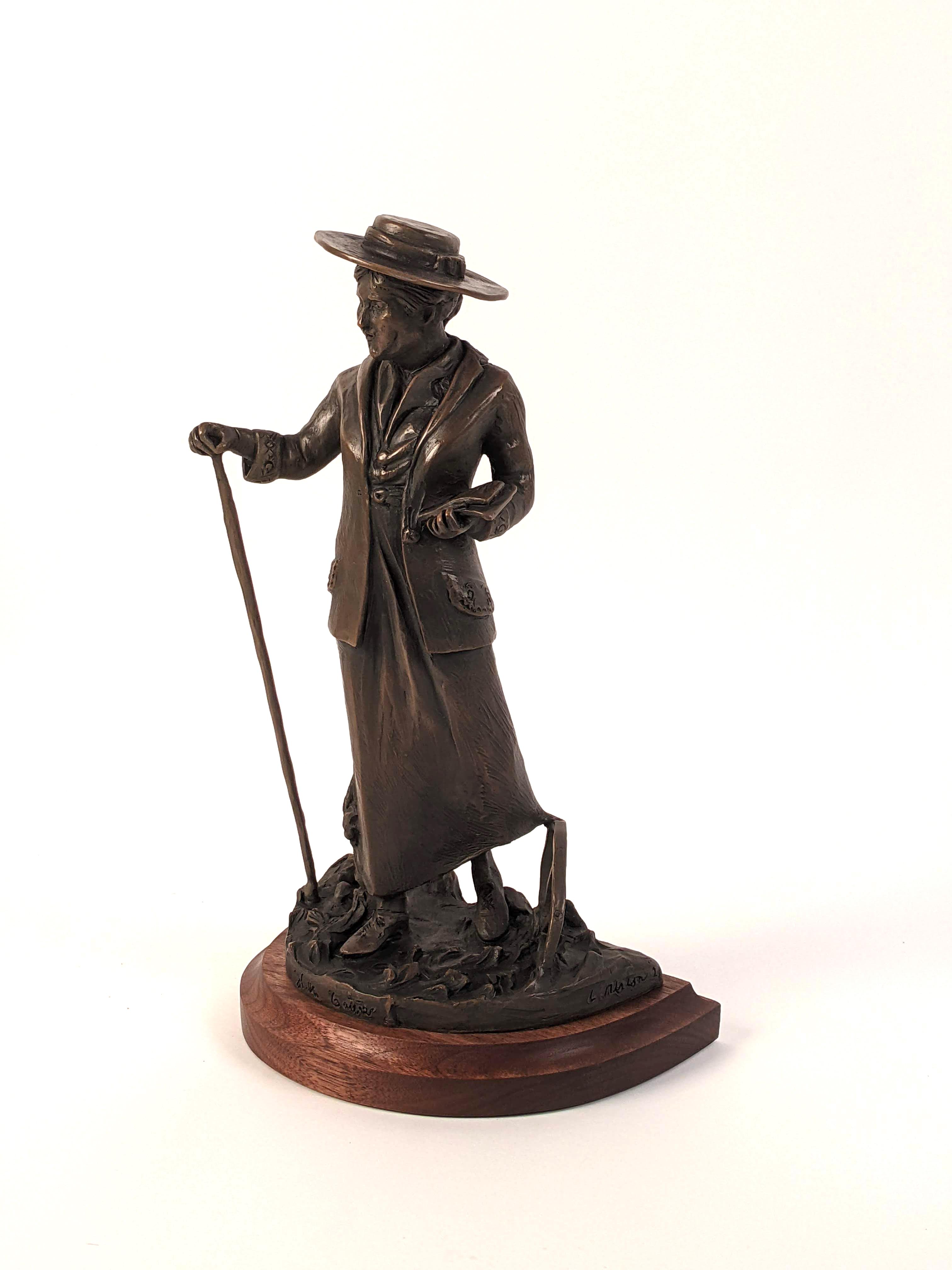 Own A Piece of History
The Willa Cather Sculpture Maquette
We are pleased to announce an opportunity to own a maquette of the Willa Cather sculpture, created by artist Littleton Alston, that is destined for the National Statuary Hall Collection of the U.S. Capitol. The bronze sculptures are twelve inches tall, mounted on a polished walnut base, and each individually signed by the artist. Proceeds of all sales will support the purchase of a full-scale edition of the original bronze to be placed in the National Willa Cather Center in Red Cloud, Nebraska. A twelve-inch bronze sculpture is $3,000, $1,200 of which is tax-deductible as a charitable contribution to the National Willa Cather Center.