Image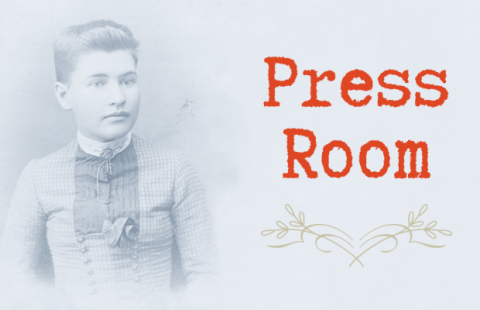 Press Room
We invite journalists, editors, bloggers, and the public to visit our virtual Press Room often for the latest newsworthy information about our activities, events, and announcements.
Please browse the sub-sections that follow for contact information, buzz about Cather, her ongoing relevance, links to our social media, and the work of the National Willa Cather Center in Red Cloud, Nebraska.
Contact Information
Catherine Pond, Marketing Coordinator: cpond@WillaCather.org
The National Willa Cather Center 
413 North Webster Street 
Red Cloud, NE 68970 
www.WillaCather.org
To reach us during office hours, please call: (402) 746-2653 or email info@willacather.org.
Follow us on Facebook, Instagram, Twitter & YouTube 
@WillaCatherFdn (National Willa Cather Center)
Images
This selection of images is available to the the press, and others, with permission and proper crediting. Please contact Catherine Pond for additional information or other image needs that you may have.