Image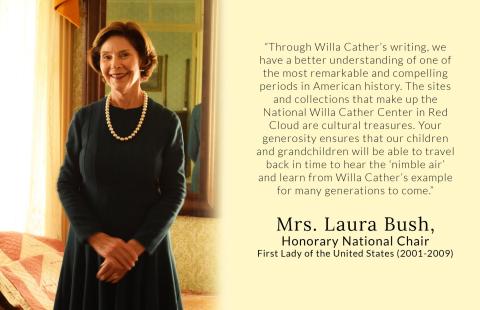 Our Campaign for the Future
Restoring Cather's Treasured Places & Sustaining Our Work
It has been 3+ years since we announced our Campaign for the Future, and we're grateful to 630+ supporters who've helped us raise over $8 million. We've added preservation and education staff, grown our endowment, and restored historic sites.
Now we turn our attention to restoration of the Willa Cather Childhood Home, the rehabilitation of the Potter Block to establish Hotel Garber in downtown Red Cloud, collections conservation needs, and the addition of new exhibits for the Farmers and Merchants Bank, Burlington Depot, and Pavelka Farmstead. There's still time to support the campaign, and we appreciate your gifts!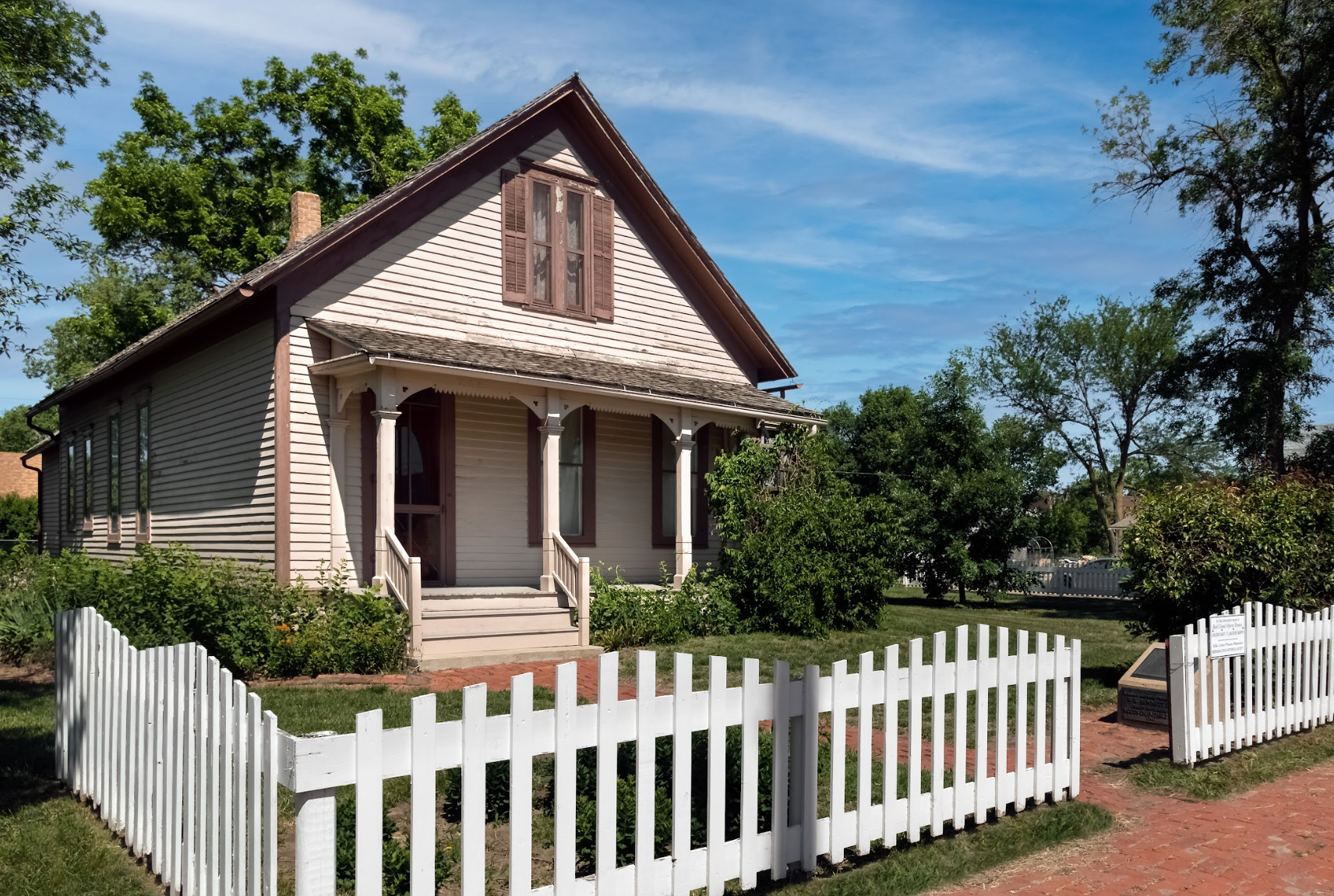 Restore the Willa Cather Childhood Home
A National Historic Landmark
The National Willa Cather Center took ownership of the Willa Cather Childhood Home from History Nebraska in 2019 and is committed to preserving and interpreting the landmark site, including the delicate original wallpaper Cather purchased and hung in her attic bedroom as an adolescent. This transformative restoration will ensure the 140+-year-old home is preserved as a cultural attraction for the learning and enjoyment of future generations. Projected to reopen in 2023, the restored home will create a more immersive destination to discover family artifacts and encounter the lived world of the Cather family.
We aspire to raise an additional $200,000 for the restoration, wallpaper conservation, and future interpretive enhancements to the interior and site exterior. Please consider supporting the project with a charitable gift, by clicking the donate button above or by downloading the pledge form below. Pledges are payable over a five-year period.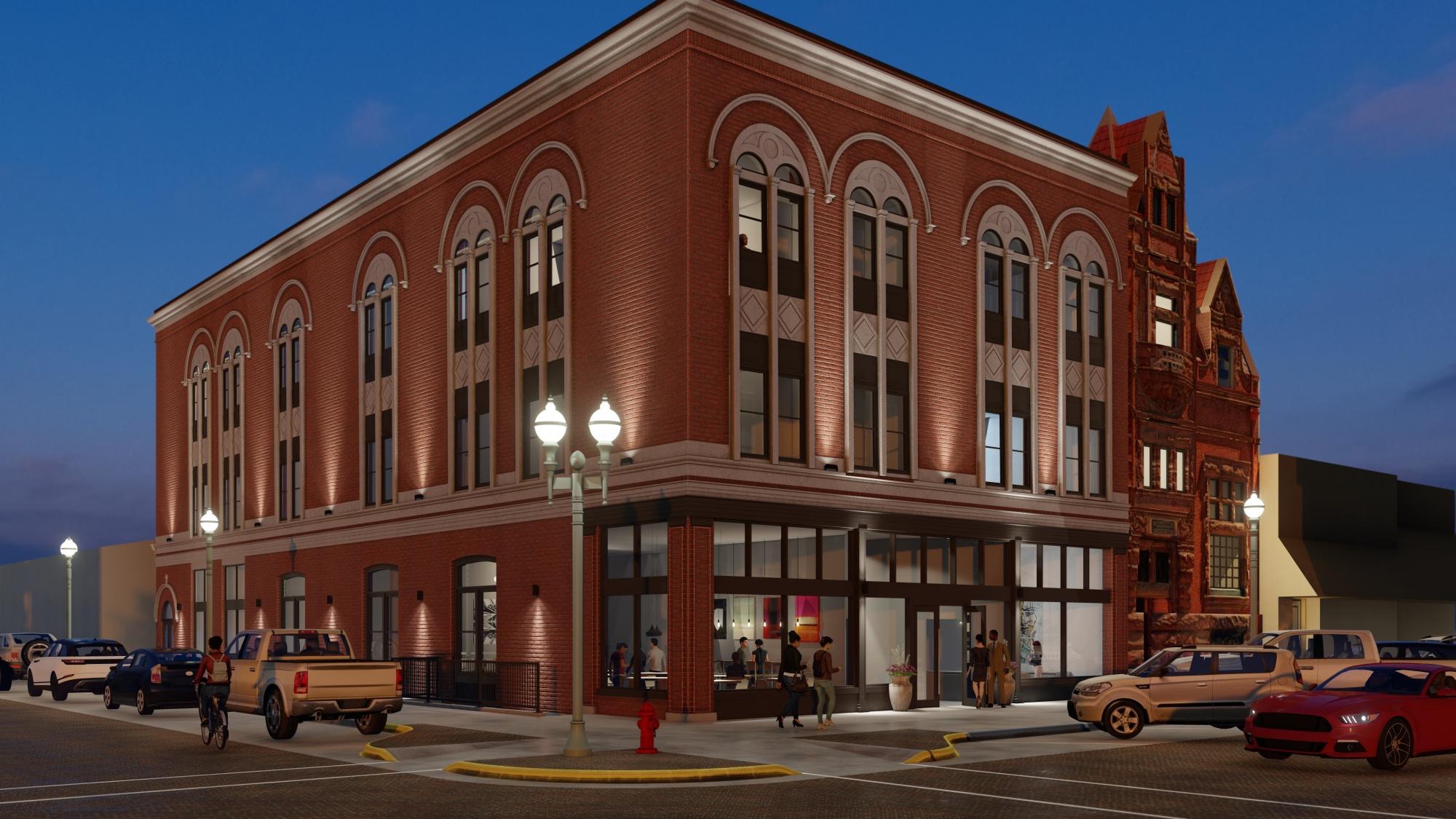 Preserve the Potter Block
New Life as Hotel Garber
Hotel Garber will be a 27-room boutique hotel in downtown Red Cloud. The facility will help achieve tourism development and downtown revitalization goals by rehabilitating the Potter Block building, a 1901 structure that has been vacant and decaying for over twenty years. The hotel's name is a nod to Silas Garber, a founder of Red Cloud, the third Governor of Nebraska, and prototype for Captain Forrester in Willa Cather's A Lost Lady. When fully restored, the building will provide much-needed lodging for tourists and expanded meeting facilities for events and retreats. It will allow our visitors to the National Willa Cather Center to stay longer to enjoy the museum, the historic sites, the town, the Cather Prairie, and other scenic places Cather loved. 
Fundraising has reached 87% of the goal and you can help bring the fundraising effort to completion by making a charitable gift. Naming and recognition opportunities are available, and all gifts of $1,000 or more will be recognized on a donor walls.